We have grown by meeting and exceeding our client's expectations. In fact, 85% of our projects have come from referrals or direct repeat business. SGH has successfully completed projects for clients across a wide spectrum of associations industries, organizations, institutions, and professions.
" Our ultimate goal is to help our clients create workplaces that let employees do their best work."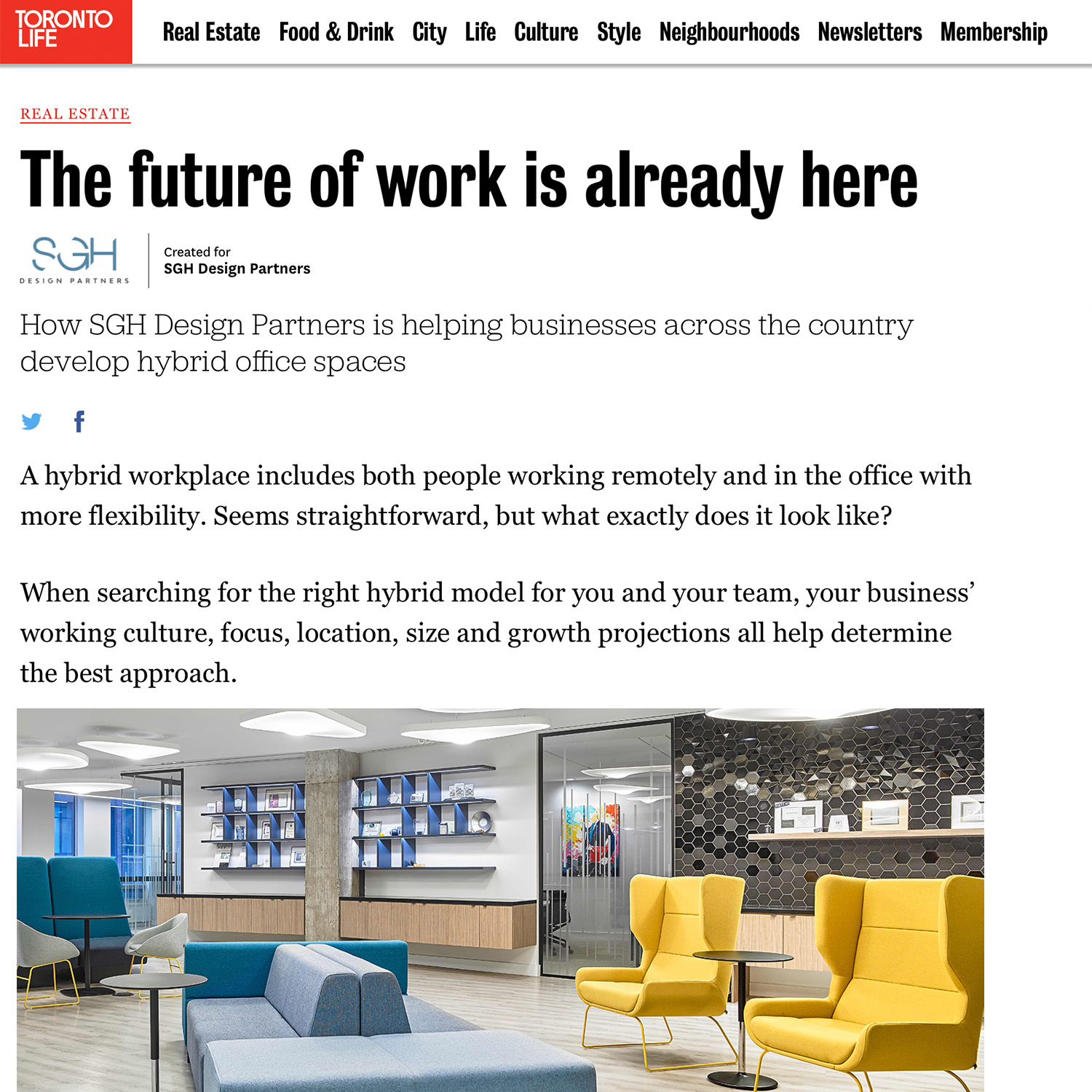 How SGH Design Partners is helping businesses across the country develop hybrid office spaces
Read More
The design world may be renowned for being rife with ego, but over at the offices of SGH Design Partners there's not an ego in sight… just a bunch of creative beings, full of innovative ideas on how to build the workplaces of the future.
Read More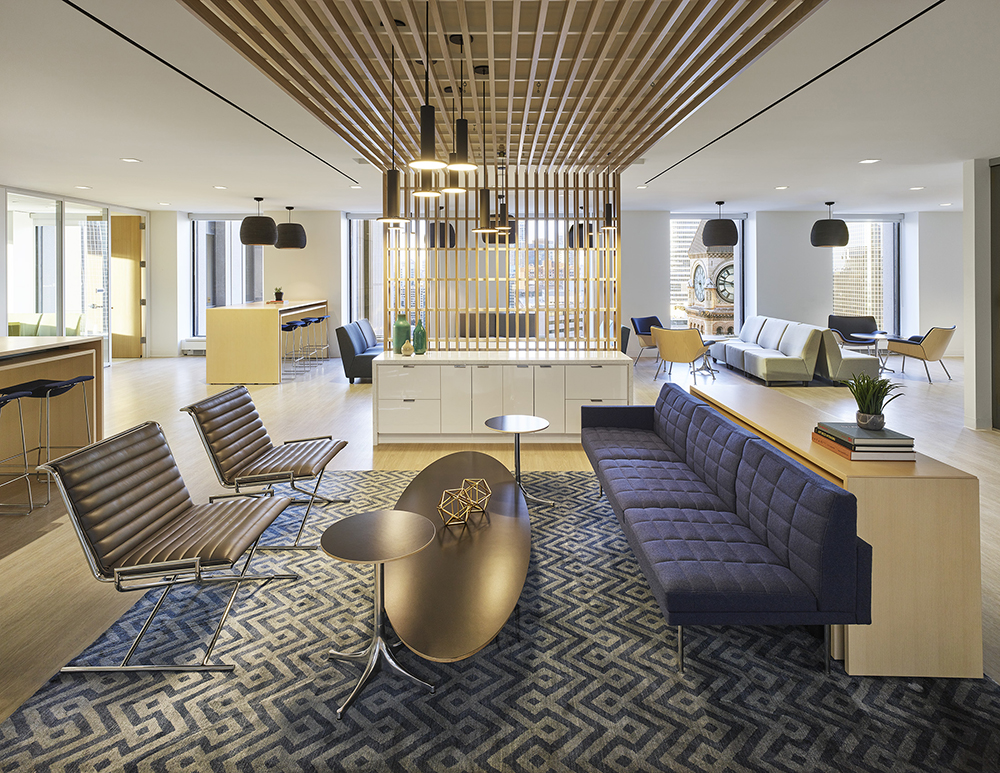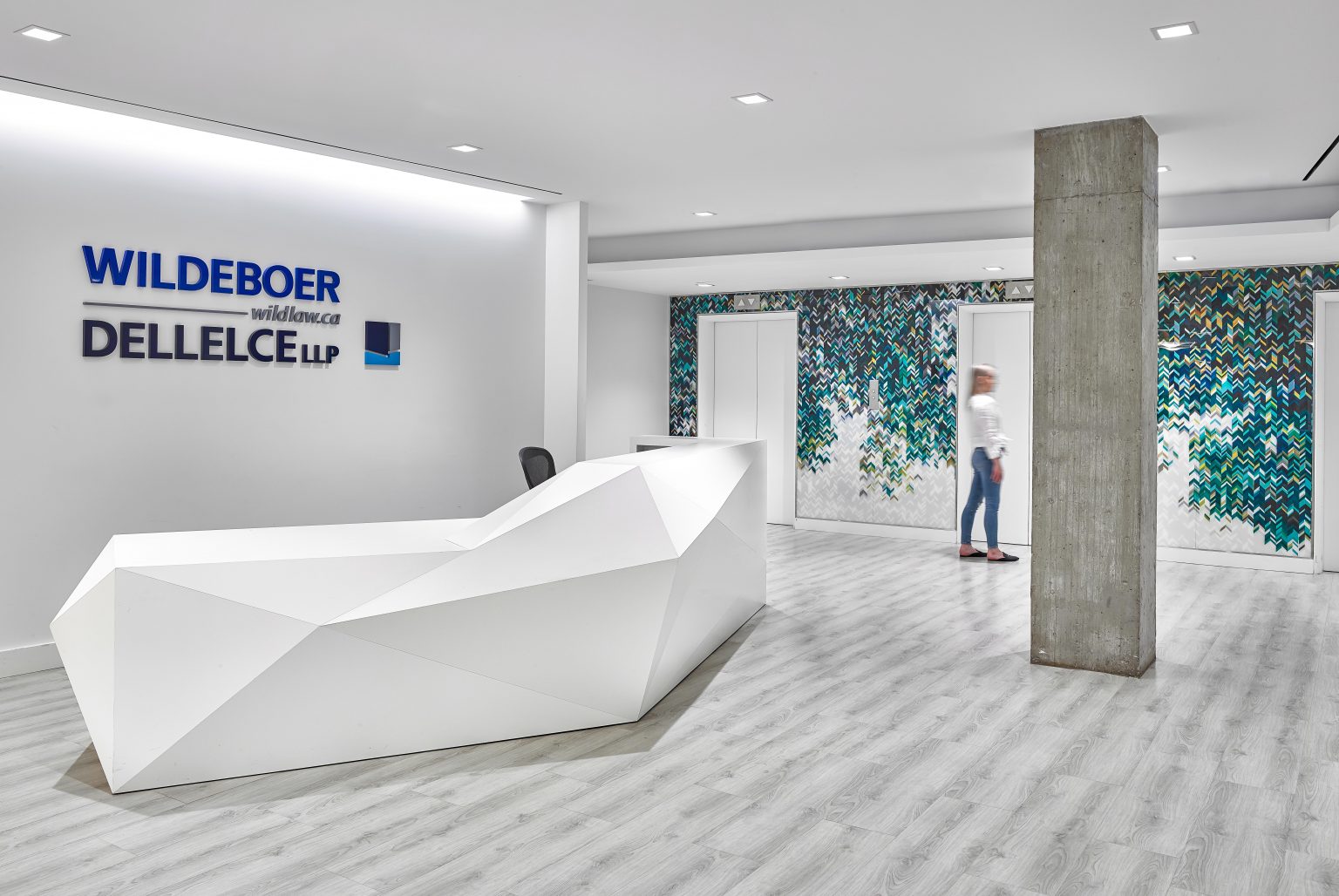 AS CANADA'S leading entrepreneurial and transactional business law firm, this company is committed to achieving a pioneering force for legal practice innovation. A bright, func­tionally efficient office that would resonate with their client base and employees while maintaining a strong design identity was imminent.
Read More
Canada's leading entrepreneurial and transactional business law firm, this company is committed to being a pioneering force for legal practice innovation.
Read More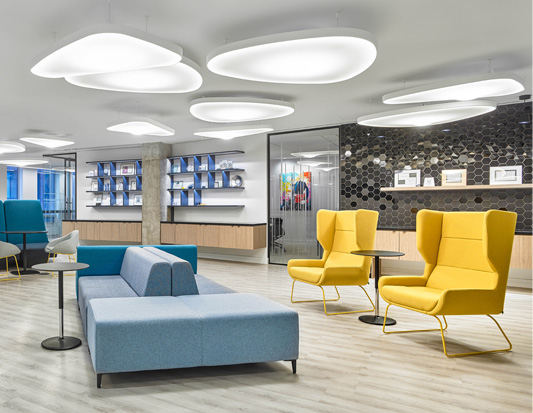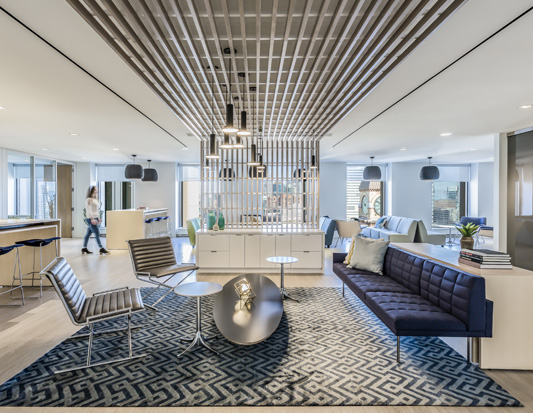 SGH in its 32nd year and growing, is an  Commercial Interior Design Firm specializing in Corpo­rate Office Design. A strong driver for its success is methodology and solution-based thinking. SGH is based with Toronto, Ontario, The Halifax, Nova Scotia and Vancouver, British Columbia offices.
Read More
Canada's most successful companies—think Royal Bank of Canada, TD Bank, McCain, Sobeys, Fogler Rubinoff, Grant Thornton—don't get there accidentally. Every aspect of their business is designed for maximum efficiency and productivity, including their business environments. That's where SGH steps in.
Read More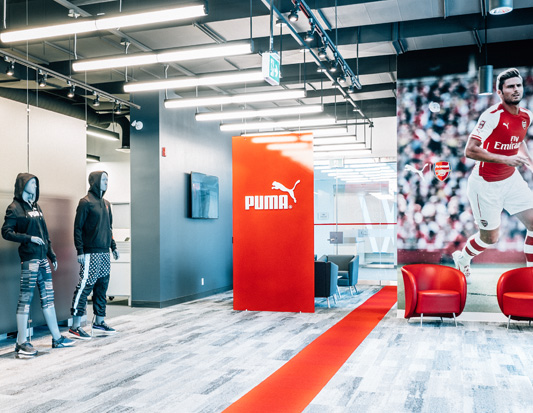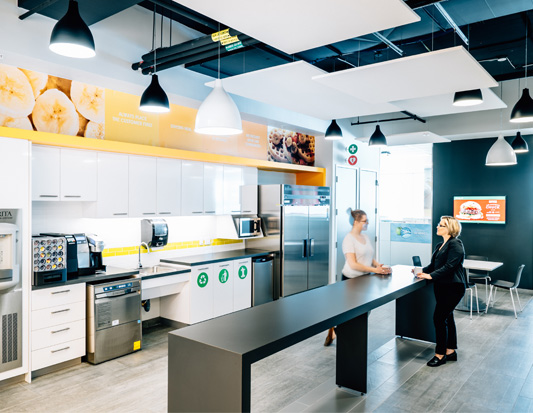 The office was built to support long-term business growth, create efficiencies, inspire employees through a collaborative food-focused environment and to bring the company's purpose of helping Canadians Eat Better, Feel Better and Do Better to live.
Read More
Teknion Corporation announced today its plans to pursue WELL Certification for its New York and Toronto showrooms by the International WELL Building Institute (IWBI) through its WELL Building Standard.
Read More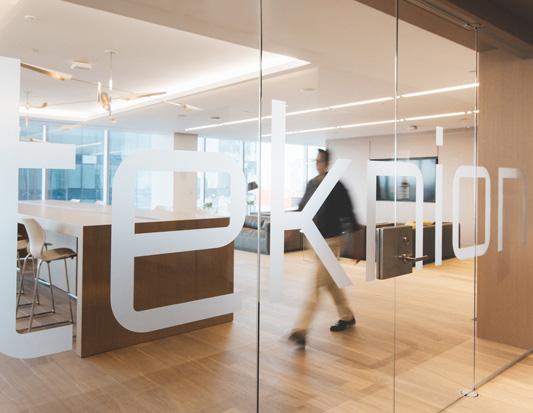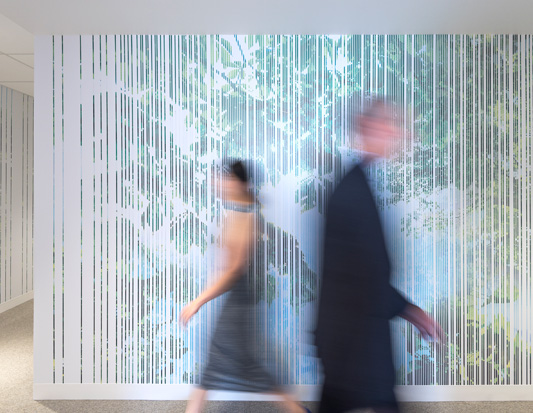 Munich Re is a global rein­sur­ance company, with a regional office at the corner of Bay and Rich­mond in down­town Toronto. The 21st floor of the Toronto office has recently under­gone a revi­tal­iza­tion intended to foster greater collab­o­ra­tion and creativ­ity. Together with SGH, Entro created envi­ron­men­tal graph­ics to adorn two main corri­dors of this refreshed space.
Read More
The new Sobeys Inc. head office in Mississauga brings over 800 national and regional employees together into one new building with Interior Spaces designed by SGH Design Partners. Entro developed a fresh and inviting environmental graphics program for the staff offices, conference rooms, and meeting centre, and test kitchens.
Read More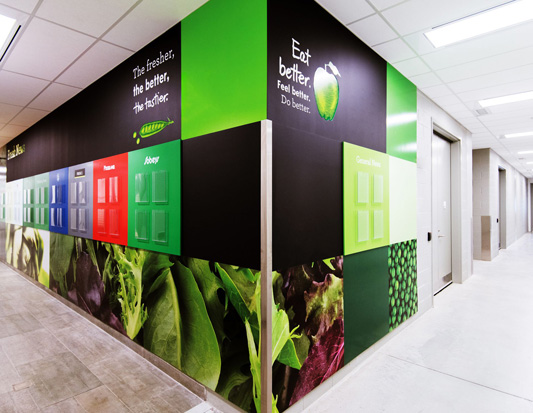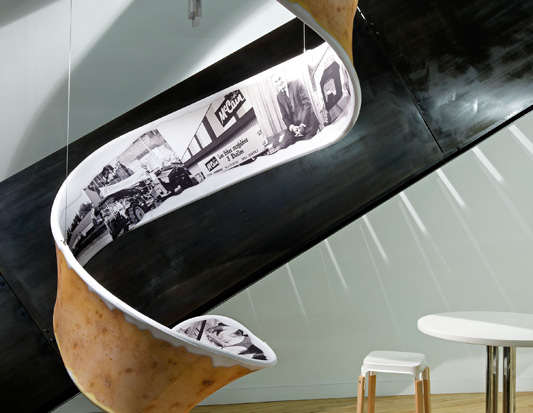 FROM THE OUTSIDE, you might not realize this is the headquarters of an 18,000-employee global corporation: The McCain Foods head office in Toronto's King West neighbourhood is marked only by an understated brass plaque.
Read More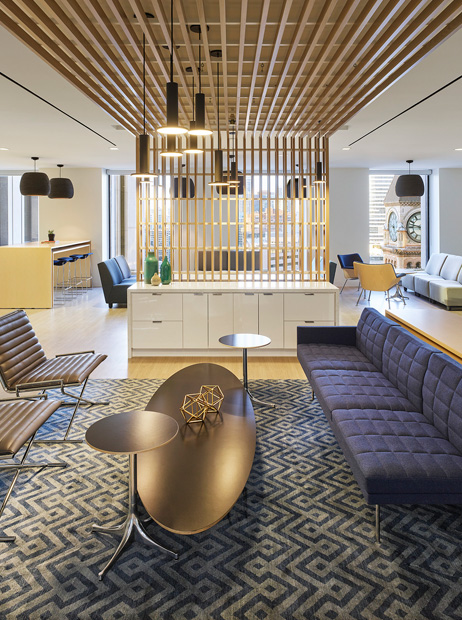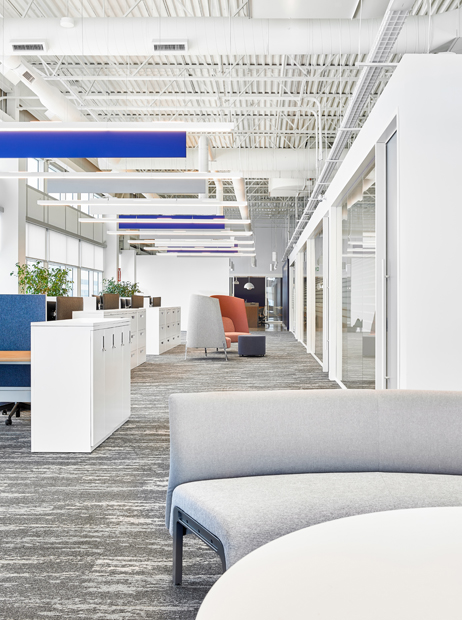 Value of Design Award (VODA) by Interior Designers of Canada (IDC) Award of Merit for KPM Industries
2019
Canadian Business Growth 500 list by MacLean's Magazine