For over 32 years SGH has been delivering transformative business environments and unparalleled service. SGH specializes in "Workplace Design Solutions". 100% Canadian, SGH is based with its head office in Toronto, Ontario. The Halifax, Nova Scotia and Vancouver, British Columbia offices have allowed SGH to grow our national portfolio.
The studio complement of 30 talented designers, ideally sized to respond to projects of all scales and complexities. A hallmark of SGH's work is the level of personal attention and involvement of the leadership team in all projects. Clients value the agility of the SGH design team and their ability to respond to schedule and budget challenges with fresh and innovative solutions.
SGH is well versed and trained in international trends and incorporates that knowledge into our design development. Our studio is based on innovative thinking, collaborative approaches supported by an open environment allowing creativity to reach its highest levels. All under one central umbrella, we are developing and building solutions with strong branded identities for our clients.
The three offices position SGH to service clients efficiently from coast to coast.
"we are big enough to exceed your needs and small enough to care"
– SGH
A specialist in workplace design, Canadian, privately owned and national.
SGH is a sought-after, Canada-wide design firm partnering with sophisticated clients. Our exceptional studio talent provides quality of service and creative solutions to workplace design that embodies the unique identity of each client.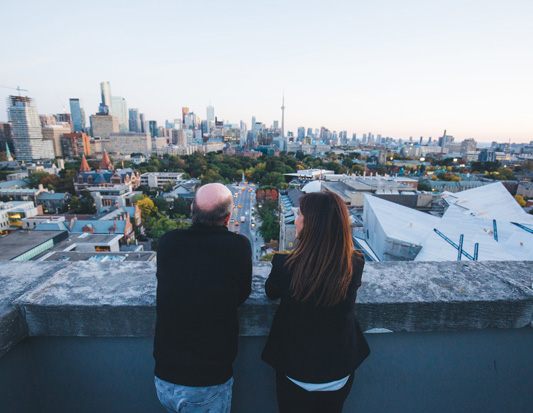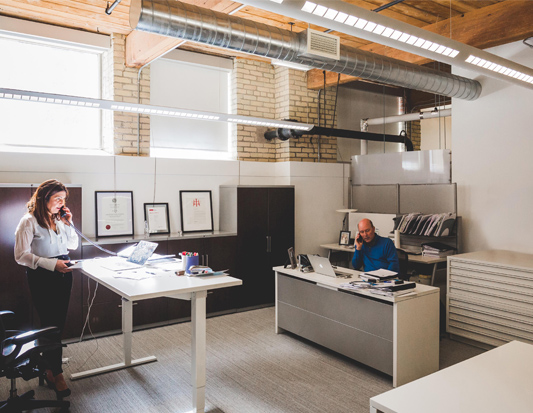 Provide creative design solutions and services that are disciplined in delivery to achieve exceptional results.
Exceed client's expectations by continuously building the expertise and leadership of our studio talent.
Ensure exceptional service and creative design solutions defined by each client's unique needs.
Work closely with clients in the technology, professional services, financial and consumer brand industries to grow our networks and leverage our expertise.
Work with clients across Canada, though our head office in Toronto, Ontario, and offices in Vancouver, British Columbia and Halifax, Nova Scotia.
The Partners at SGH, John Tanfield and Monika Sarkisian, lead from a design background and are able to provide objective direction in the Studio. Each is unique, passionate and share the responsibility of a creative and every changing industry. Both Partners are open and always connected to each project, we care about the outcome. Our relationships with each client and our industry is always our first priority.
"we create environments where
people do their best work"
– SGH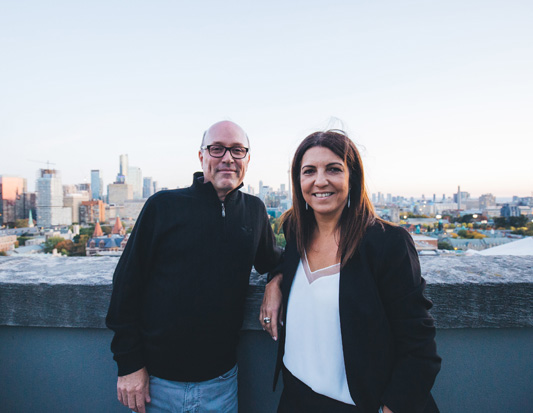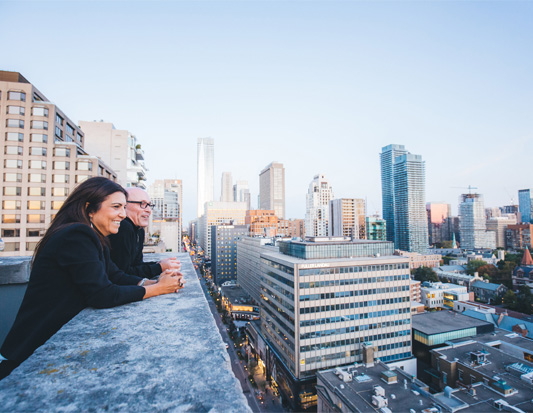 Culture, Care, Create. These are the three core SGH principles on which we define our behavior and design philosophy.
Our focus is to support a culture that provides an environment that fosters a balanced experience for everyone.
We care with passion and respect our clients, their need to be unique looking forward to what's best suited for each client.
Our creativity stands on research and design thinking, looking at opportunities that shape the current and future workplaces.