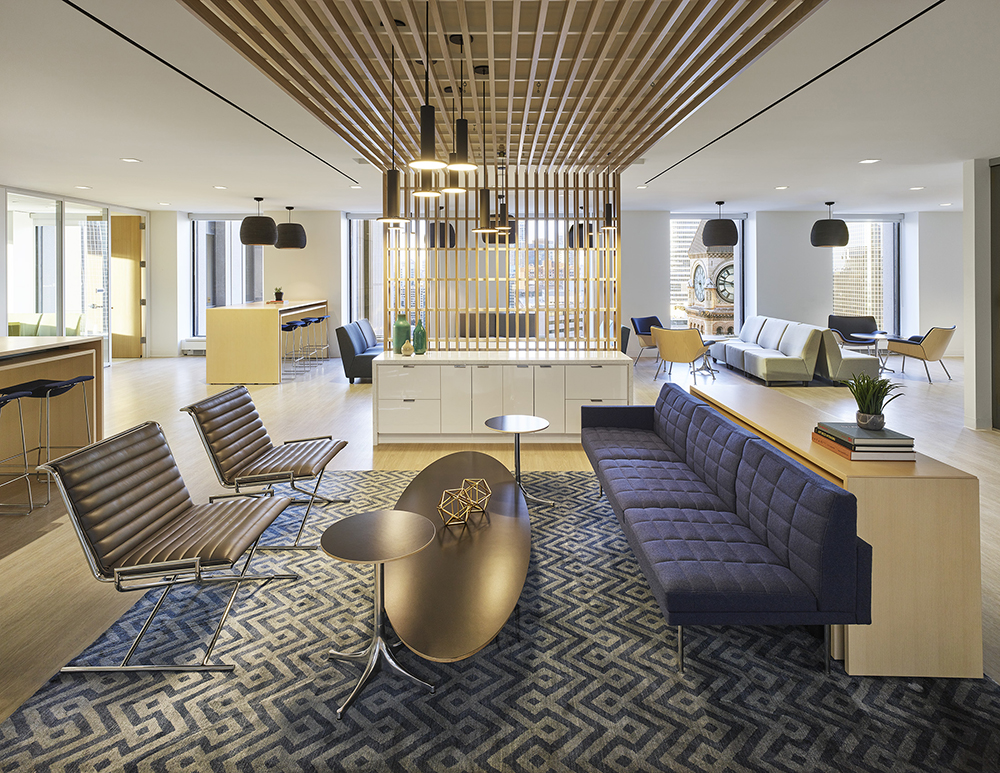 SGH in the Media: Award Magazine
The design world may be renowned for being rife with ego, but over at the offices of SGH Design Partners there's not an ego in sight… just a bunch of creative beings, full of innovative ideas on how to build the workplaces of the future.
"We encourage self-thinking and creativity on multiple levels, we just let our staff shine," explains John Tanfield, partner at SGH.
SGH's brand and culture are unique. You can walk into any workplace designed by SGH and appreciate new design elements with each, each project has been carefully designed to exude the culture of that client. "We have an ambition of excellence and each project needs a story, projecting longevity and purpose," explains Monika Sarkisian, partner at SGH. It's no wonder then that 60-plus percent of SGH business is repeat clients – there's just something so very authentic about the company (plus their awesome talents) that keeps clients coming back.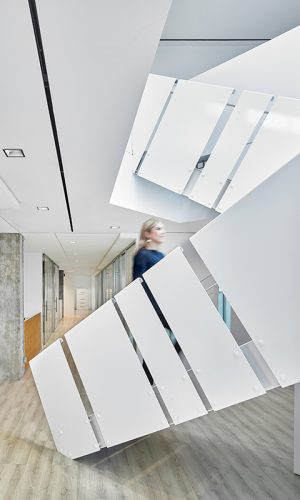 That, and the fact that the company has built a solid reputation here in Canada during its 34 year lifetime. Originally founded back in 1987 as Smith Grimley Berg, the company has evolved over the years, yet it has never lost sight of its core philosophy, to design spaces that evoke emotions and change the way customers journey through the space and connect with the brand.
Today, SGH Design Partners as it is now known ("because under the old name most people thought we were a legal firm," laughs Sarkisian) is at the forefront of changing the way we view office space. Led by Sarkisian and Tanfield, the 33-plus staff team located in offices in Toronto, Vancouver and Halifax, are busy working their magic on around 250 projects a year, ranging in size from 5,000 square feet to one million square feet… and the partners couldn't be more excited!
Sarkisian's story with the company starts in 1996 when she joined as junior. "I was proud to have made it and had great ambition and little experience at the time," she laughs. After being with the firm for 13 years and shown to be an invaluable contributor, she was offered the opportunity to step up as partner… an opportunity, she says, "of a lifetime!"
Having worked with Tanfield on numerous projects, Sarkisian had a feeling that he would be a perfect fit for the company, and so, after a few interesting twists and turns in Tanfield's own career, he jumped ship in 2013 to join Sarkisian at the helm.
"I actually graduated as a technologist and worked at BMO for six years in their design department, back when they had design departments. I went on to work with ZAS Architects and Interiors and completed my architectural masters degree.
I worked there for 13 years, which was really great. It was during my time at ZAS that I started having conversations on possible transition to SGH Design Partners, about joining, but those conversations died off.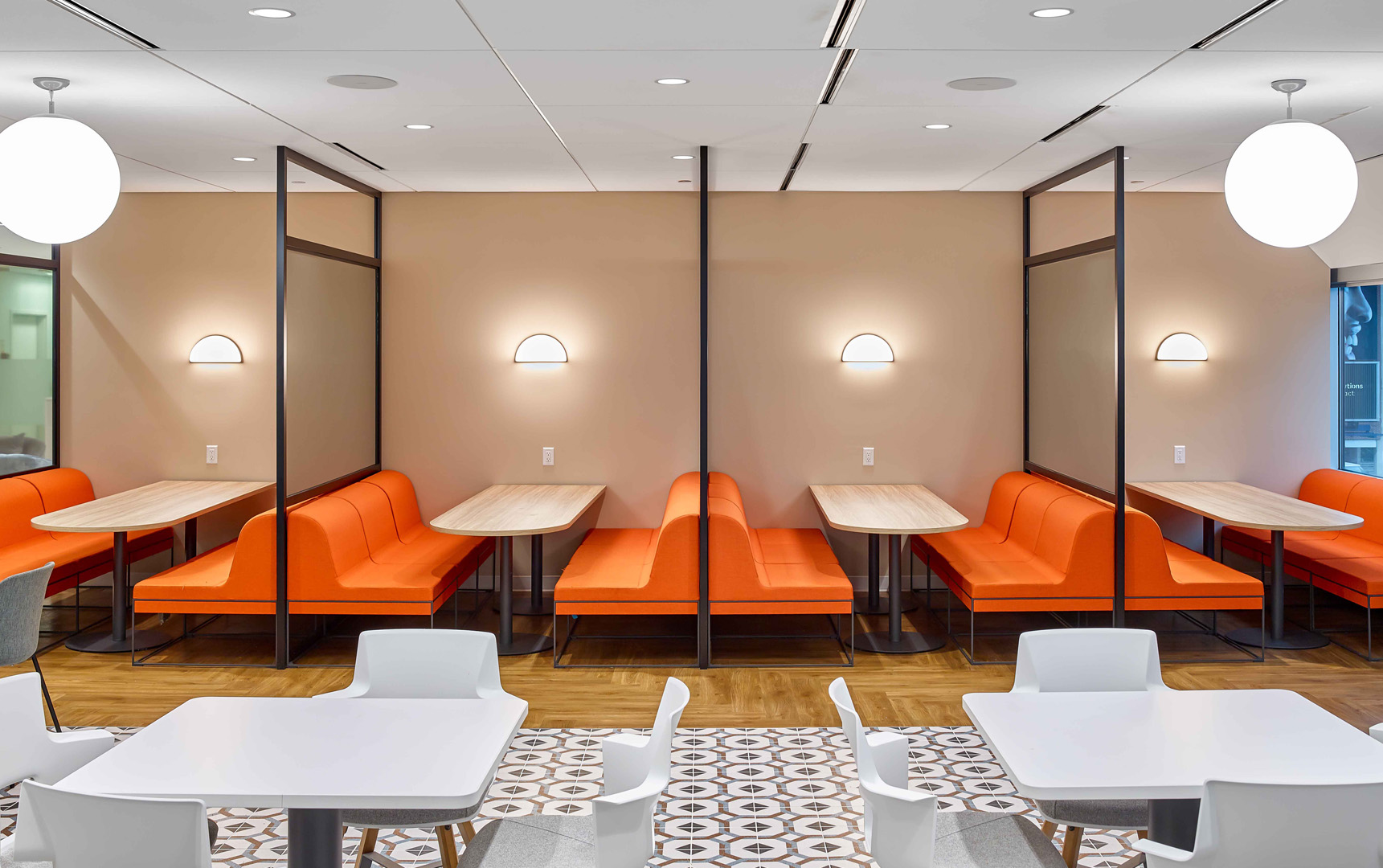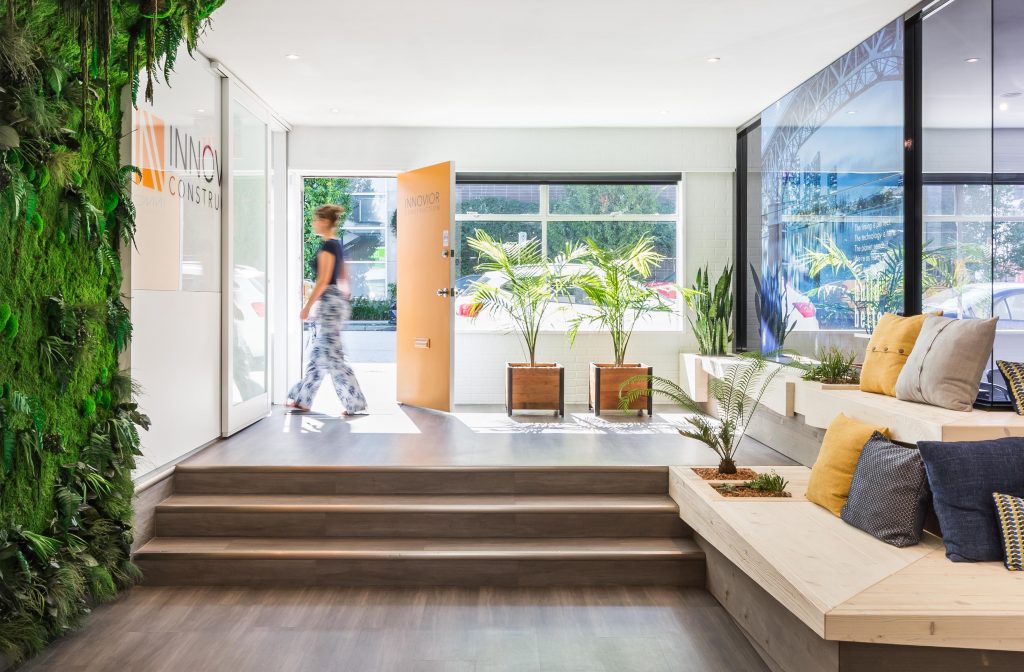 "I had a young family at the time and wanted to spend more time with them, so I joined the real estate firm Jones Lang LaSalle [JLL]. I found that I wasn't suited to work on the inside of a large corporation. When Monika approached me, the lure was the opportunity of owning my own firm and getting back to the kind of career I knew I loved. SGH had a great brand and reputable culture. I saw the potential for the firm to grow given my previous experiences and the great relations in the industry," explains Tanfield.
It turned out that Tanfield and Sarkisian would be an absolute powerhouse together, the former with more than 20 years experience in the design, construction and project management sectors of the industry, and the latter with strength in design and real estate strategy, and the ability to maintain a clear vision of what is relevant to ensure the best solutions are implemented for clients. Two very different people, but with one aligned vision, and always more than happy to be in the weeds of every project.
Once they took over the business, the duo were ready to shift gears and really see what this independent, privately-owned corporate interior design studio was capable of. And the growth was explosive.
Today, SGH specializes in five sectors: Technology, Finance, Law, Consumer Branding and Professional Services, and has a dream list of Fortune 500 companies as clients, from RBC Bank, TD Bank, Spotify to Sobeys, Folger Rubinoff, and Grant Thornton. Each so very different…exactly as SGH likes it.
The projects they have been involved in have been really rather spectacular. Take for instance Munich RE on Bay Street in Toronto. SGH was retained to totally revamp and re-imagine the occupied, tired, and rather traditional space. A dream client with a forward-thinking view.
The project involved opening up the existing work-structure and encouraging interaction between the various teams and floors. It was a true transformation from closed office to a welcoming and dynamic space that set the standard for future work with the firm. "The client wanted to stand out in both performance and how they look and feel. The challenging piece was that they occupy several floors on a small footprint, which made the vertical connectivity extremely important without being repetitious. Even today, this is a timeless design with artwork that was handpicked by the CEO at the time," says Sarkisian.
Another great example of projects that showcase SGH's versatility is the Wildeboer Dellece LLP offices on Bay Street. Working as a trusted advisor for the client during the real estate review process, SGH provided strategic workplace guidance in analysing the choice to either relocate or stay in the existing location. In the end it was determined renovation of their current office space was the ideal choice. This multi-floor office space underwent extensive renovations that modernized the office into playful yet sophisticated space. This law office was transformed into a bright open space filled with light the texture consistent with a radiant and transparent look and feel. The client loved the design so much and returned for second expansion.
Over on the West Coast, examples of the firm's versatility are everywhere. "We've entered into the retail work with our financial clients, co-creating and developing ideas to improve the customer experience. As design develops, SGH pushes the creativity and are encouraged to include elements of localization in the designs. Such elements might be native art, local highlights, of history. TD Nanaimo [B.C.] is a great example of this," says Sarkisian.
While SGH Design Partners work and collaborative approach, both within the company and with clients, is beyond admirable, there is one thing that strikes you even more about this firm: they are so very real!
Don't be surprised to find SGH staff at the wedding of one of their clients (because you can't help but feel like these guys are family), and don't get shocked if you enter into their office and get greeted by a furry four-legged employee, either!