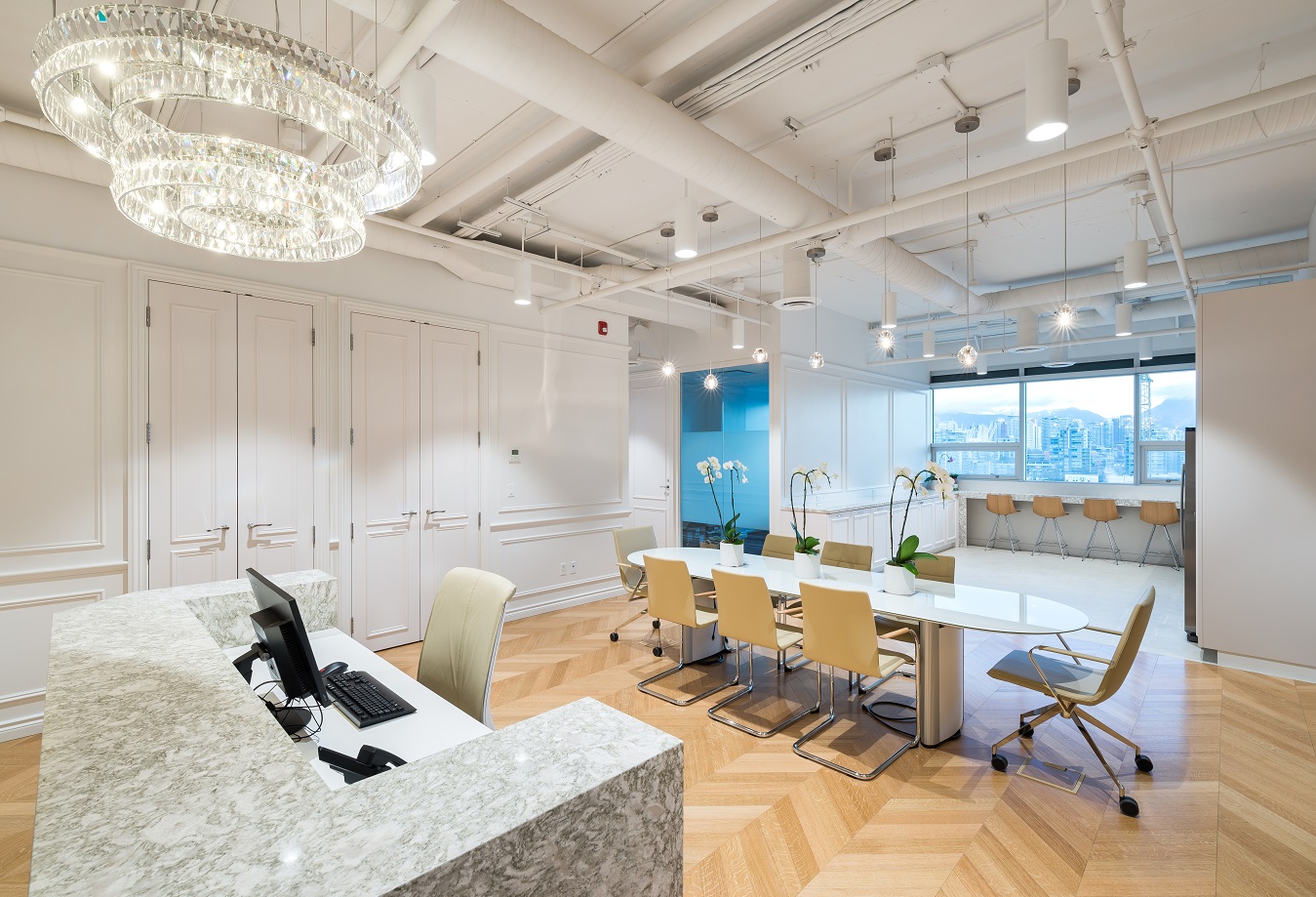 Story Time, Behind the Scenes of Designing Pan City Vancouver, British Columbia
SGH was retained to design Pan City's new 3,400 sq.ft. office in Vancouver, British Columbia. The new space was inspired by Haussmann Architecture influenced the design and renovation of Paris in the 18th Century. SGH worked closely with the clients to create a space that portrays a Parisian apartment that embodies classic and timeless elements.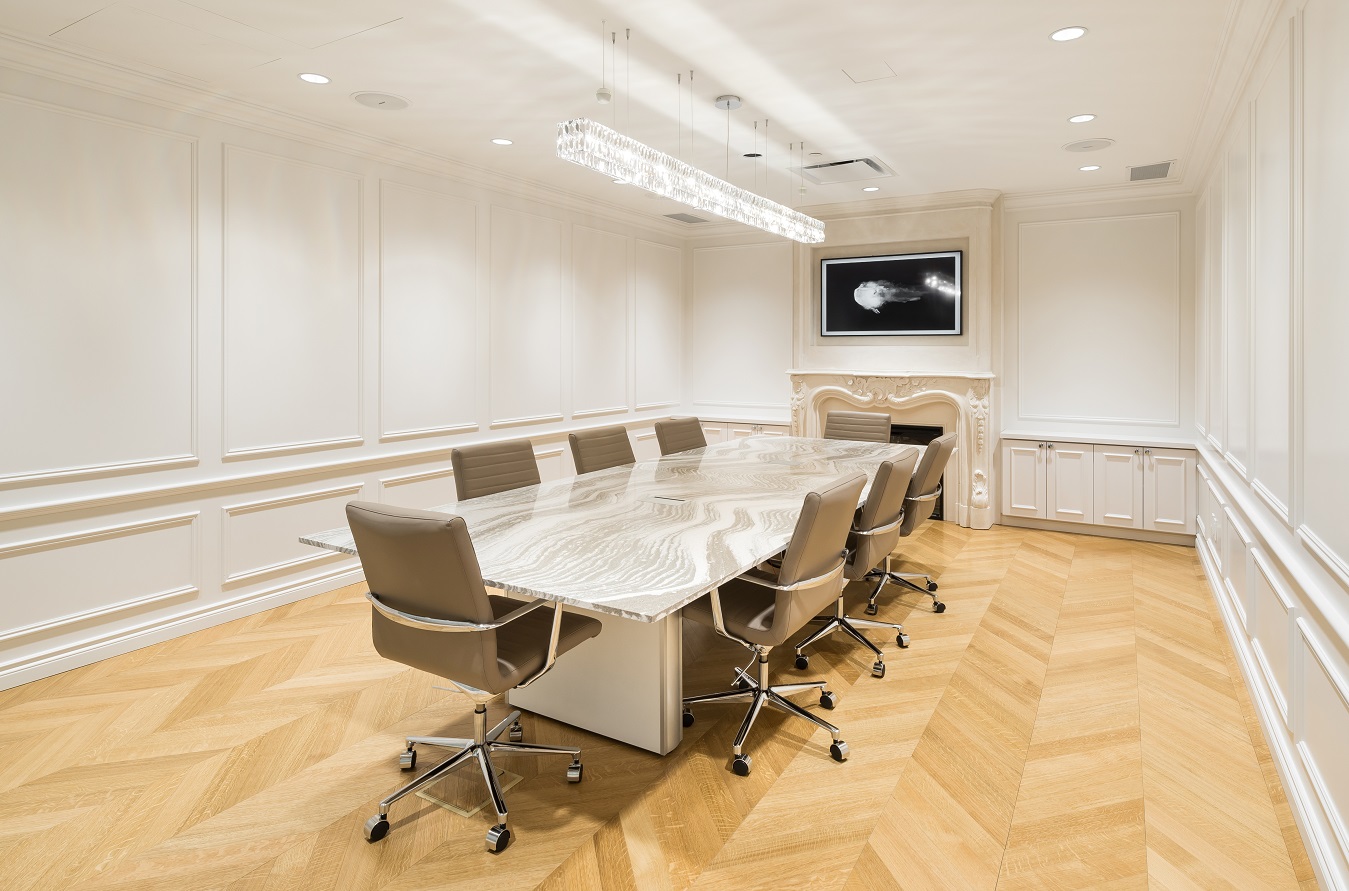 With bright white walls and doors framed with ornate mouldings and casings, fireplace, hardwood floors and crystal chandeliers, the space brings about a feeling of grandeur.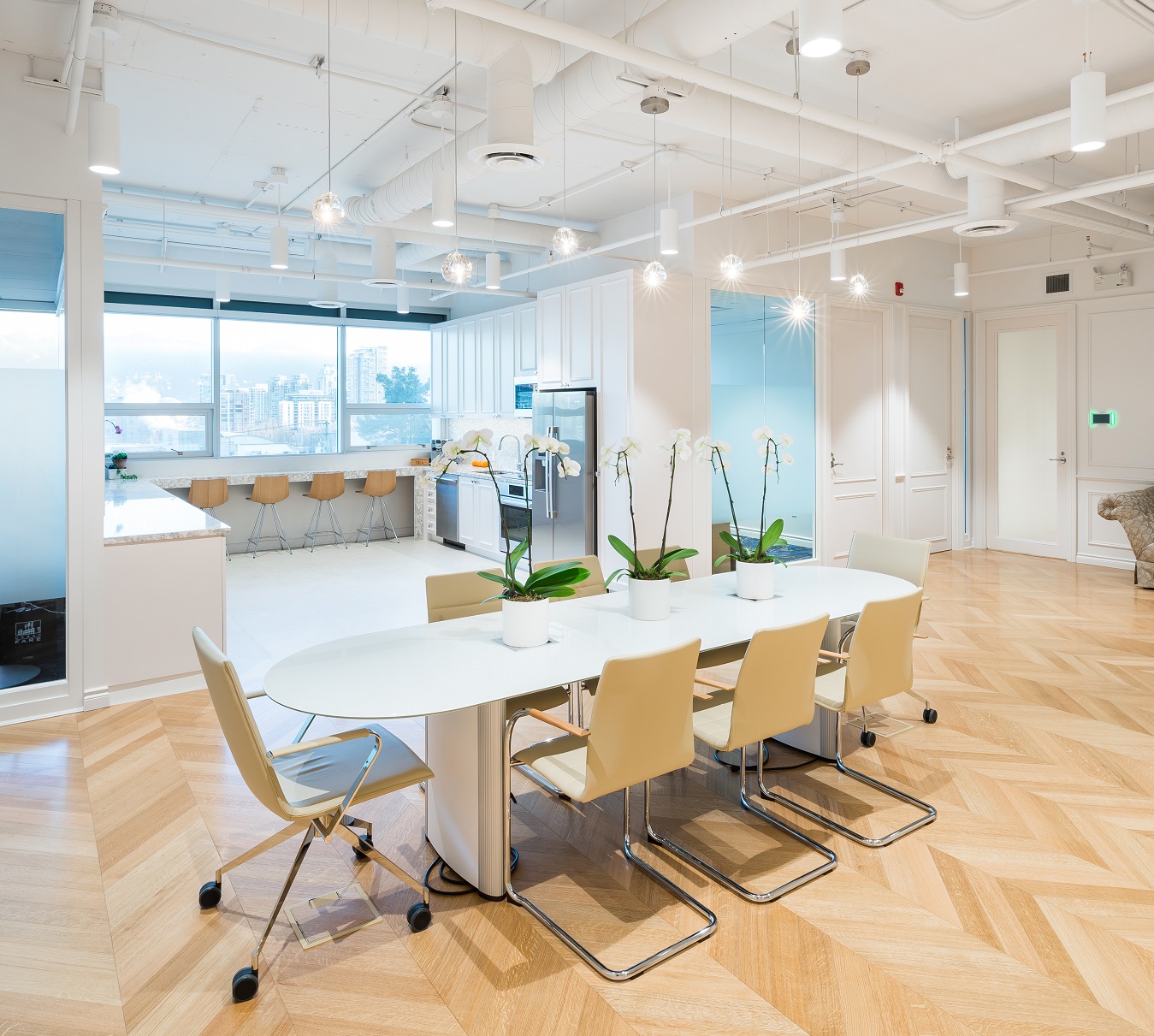 The reception area opens into a bright space with the views of the city and mountains. A bold, dark blue carpet cov¬ers the office floors and contemporary pieces of furniture were brought into the space to keep it modern and fresh. The level of detailing and customization of this project is a unique, hands-on work by SGH.