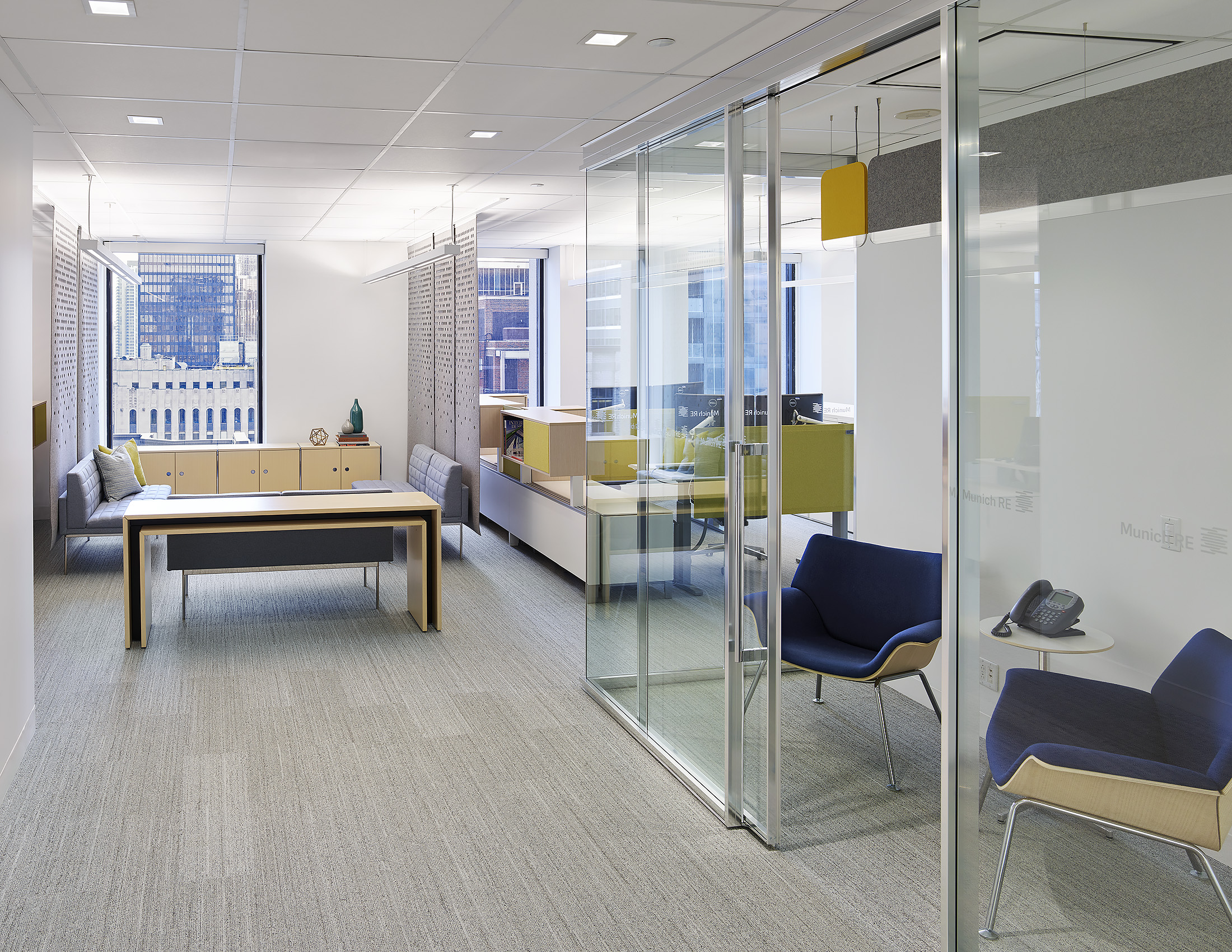 Story Time, Behind the Scenes of Designing Munich Re
Inspiring creativity, innovation and fostering social connections, shifting the culture of this workspace from traditional and conservative to dynamic and progressive. A modern and timeless design with a Scandinavian influence using light woods, white walls, contrasting textures and careful application of colour ensures design longevity. Quality and functionality was primary focus for material selections.
Using a holistic approach, early partnership with furniture vendor, SGH gained a greater understanding of the team's daily functions. Forward focused solutions were designed to support their specific needs.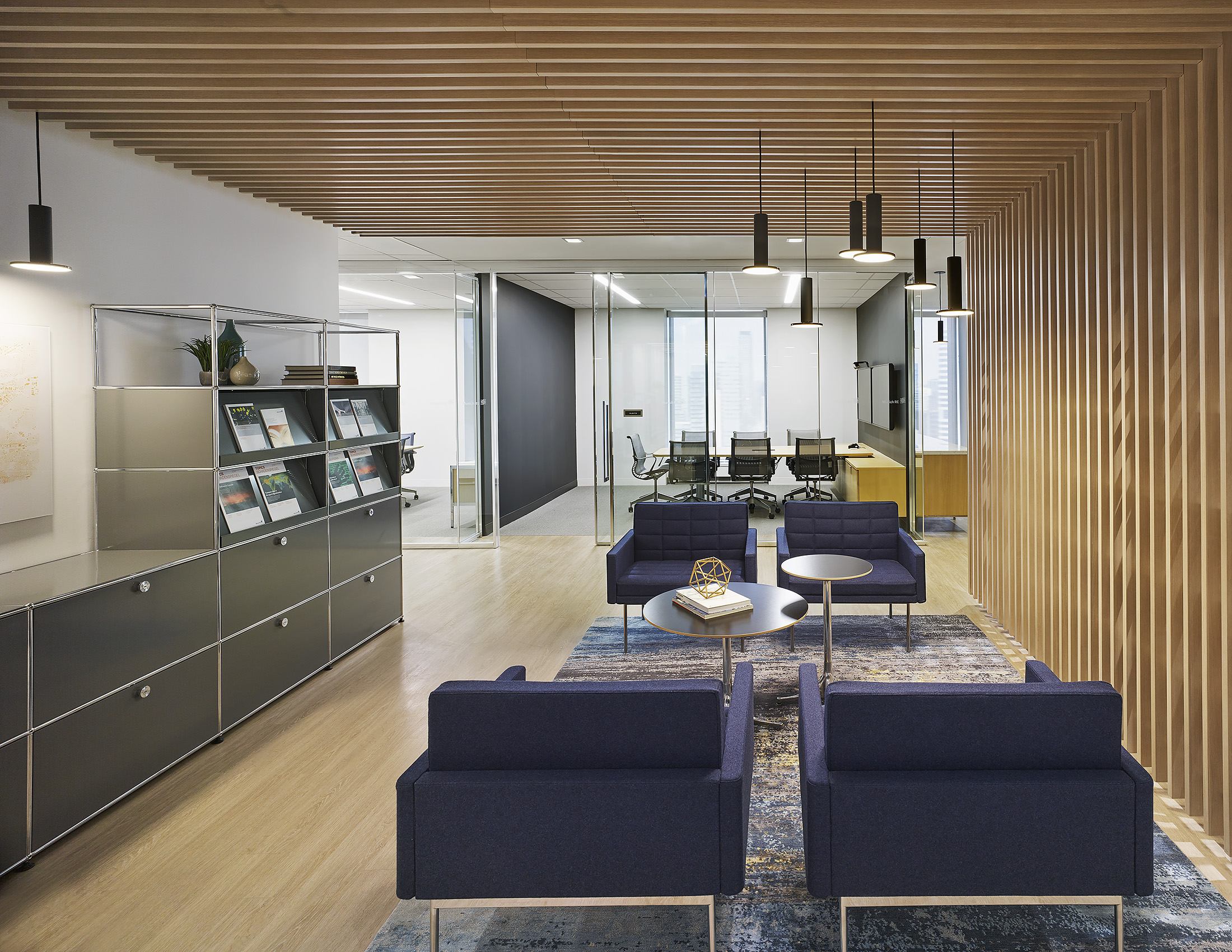 By aligning the workplace more closely to the Global brand we achieved strategic objectives for innovation and talent attraction. Previously, the office was set up as individual workspaces and segregated departments which forced people to work independently. The new space encourages sharing of knowledge and information between teams. Work areas visually connect employees and are well balanced with a variety of collaboration and social zones.
Carefully selected ambassadors from each team were a part of in-depth visioning sessions throughout the project. This unique connection betweenClient and Design Team provided for clear understanding of each team's objectives and needs.
Employees are encouraged to explore the three floors. Unique spaces on each floor include:21st floor, a multi-purpose training space; 22nd floor, boardroom complex; and 23rd floor, Games/Social lounge. All spaces were designed with the ambassadors input and inspiration.