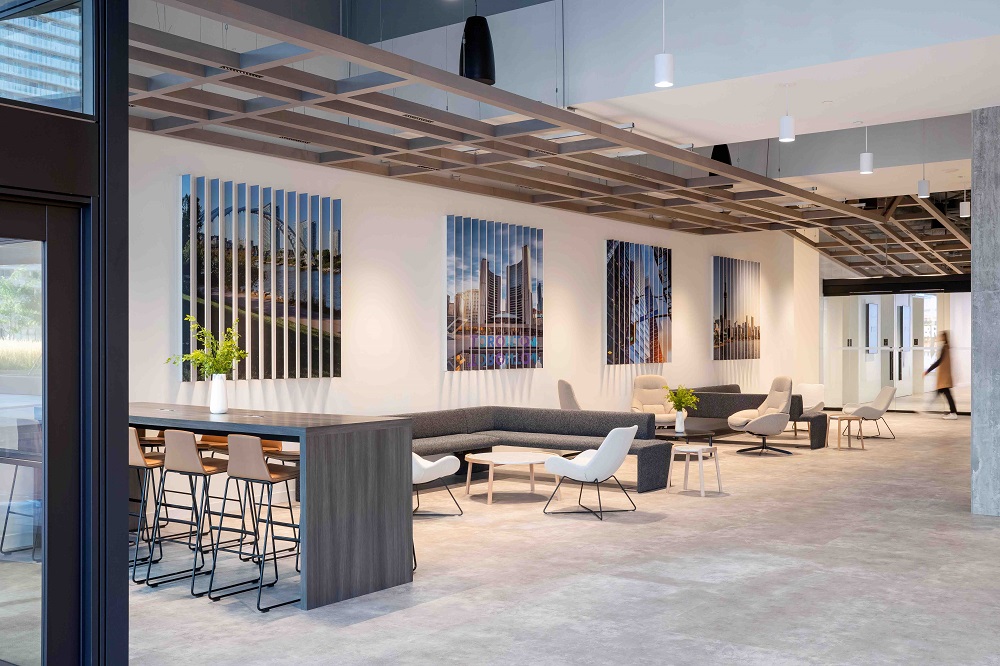 Looking Back on 2022
Since 2022 is coming to an end, we thought it would be fun to look back at some of what we got up to this year across our three locations in Canada. Looking back at accomplishments, SGH socials and industry events that took place over the course of the year. It's hard to believe at the beginning of 2022 we were still working entirely remote, and now back in the office with a hybrid model.
Let's take a look back.
January
DesignTO
In January, SGH was working remotely, staying connected via our teams calls and weekly meetings. The DesignTO Festival took place with "distanced and digital" programming that showcased 91 different events, exhibitions, and installations. This online and in person event is an annual Design Festival that celebrates design every January.
February
Biggest Interior Design Firms Metro Vancouver
In February SGH Design Partners was listed on the Biggest Interior Design firms in Metro Vancouver for 2022! A great success for SGH! You can see the full list here
March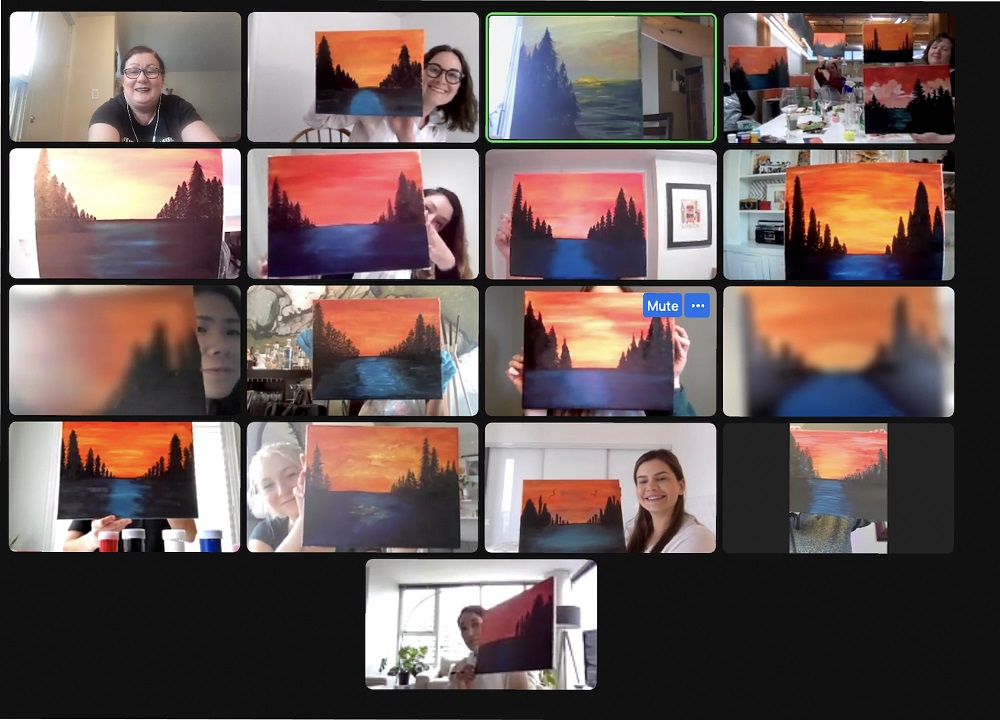 Painting Class
In March of this year SGH's virtual social was an online paint class. A fun opportunity to get creative and unleash your inner artist while enjoying and connecting with coworkers across all three of our studios. There was be a professional artist who guided us through completing our own version of a featured image, step by-step. Hosted by Fresh Paint Studio, a Toronto-based art studio that connects the community through art and encourages individuals to create art fearlessly.
April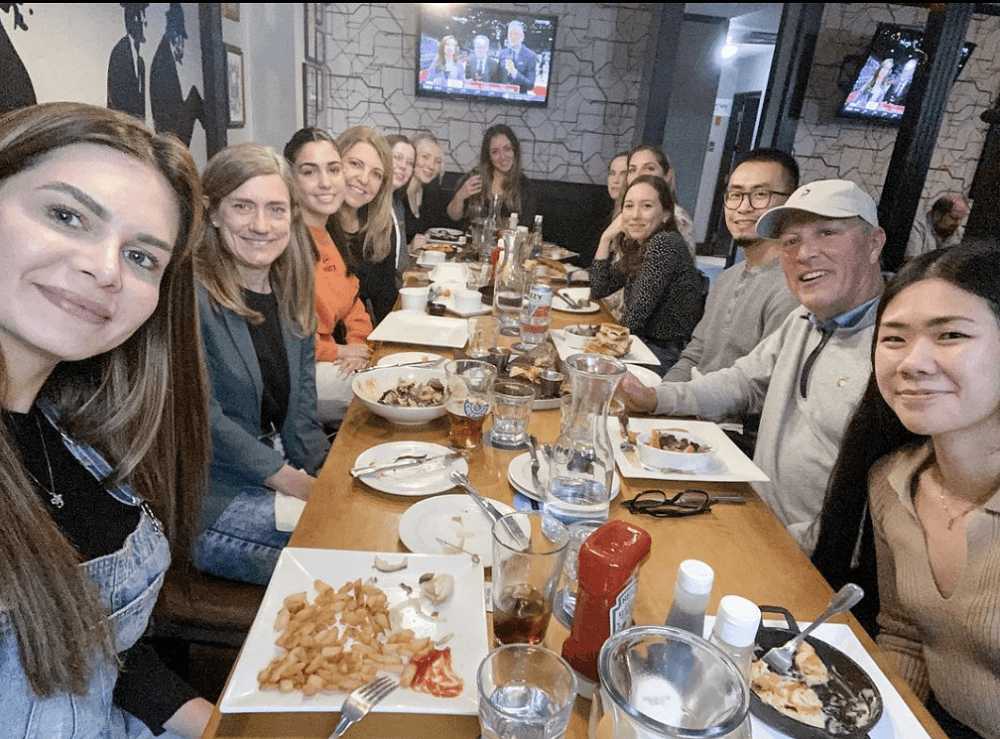 Colin Moves to Halifax
In April, we celebrated with Colin as he made the decision to move to Halifax and transition from our Toronto office to Halifax office.
Vancouver Real Estate Forum
We also attended the Vancouver Real Estate Forum hosted by Informa, where our team listed to speakers discuss key trends in office, industrial, multi-residential and retail in Vancouver and Lower Mainland markets. This conference offered great insight into what was expected in the coming year with the Vancouver Market and how SGH can contribute to the current state of the market.
May
NAIOP
In May SGH attended the NAIOP Toronto's Cocktail Party where we were able to network and connect with others in the industry. The event was a great success and it is so nice to be back in person with so many great people and smiling faces!
June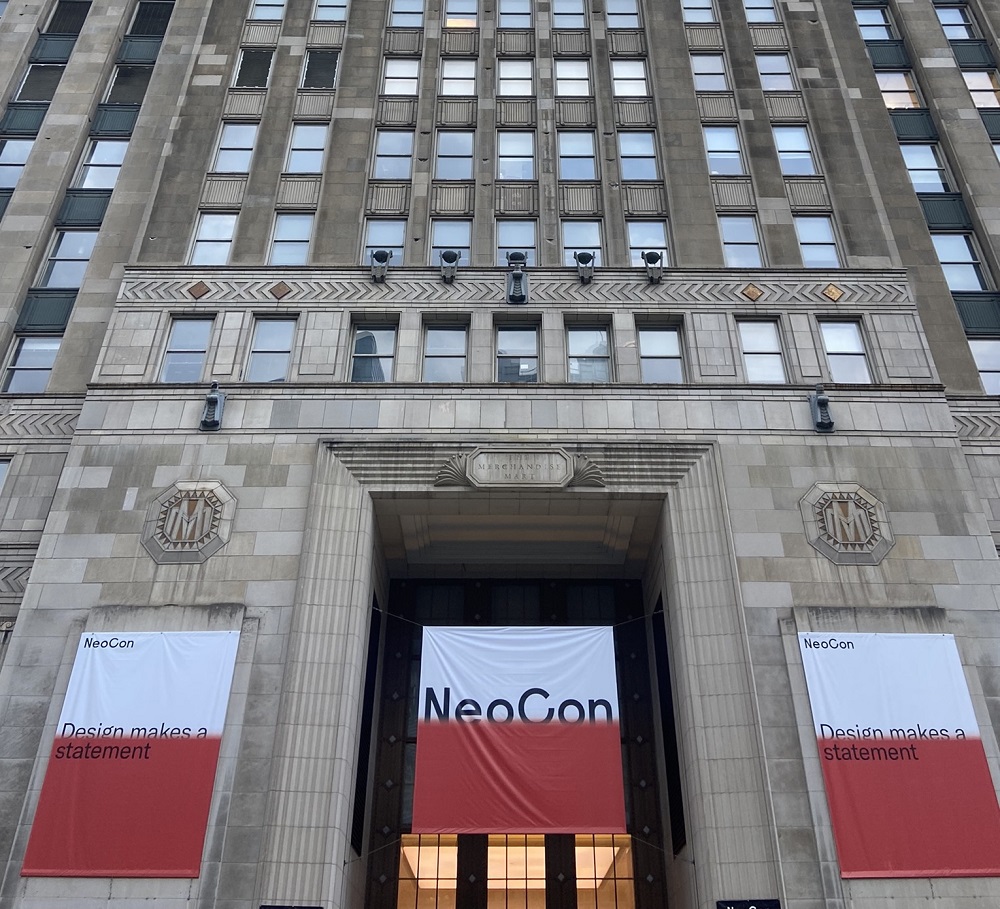 NeoCon
SGH took on NeoCon! Three of our designers attended NeoCon 2022 in July. Such an incredible event in Chicago, that is an annual designer staple in the industry. Did you catch our Day 1 and Day 2 videos we posted about what we got up to on our socials?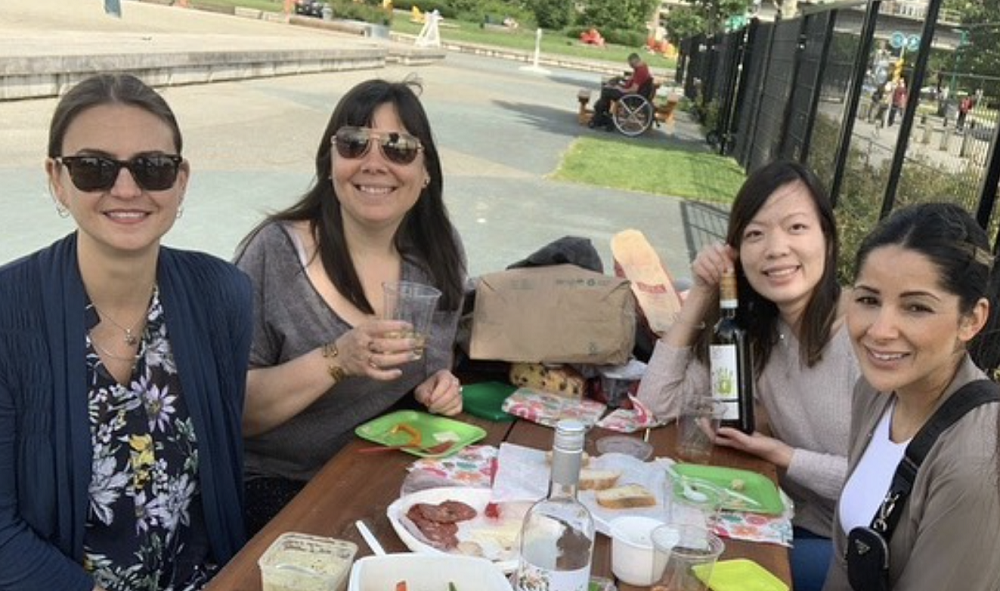 Pottery Class
Our Vancouver office took up a pottery class, creating unique bowls by hand and then followed by lunch in a local park. Such a perfect summer day!
July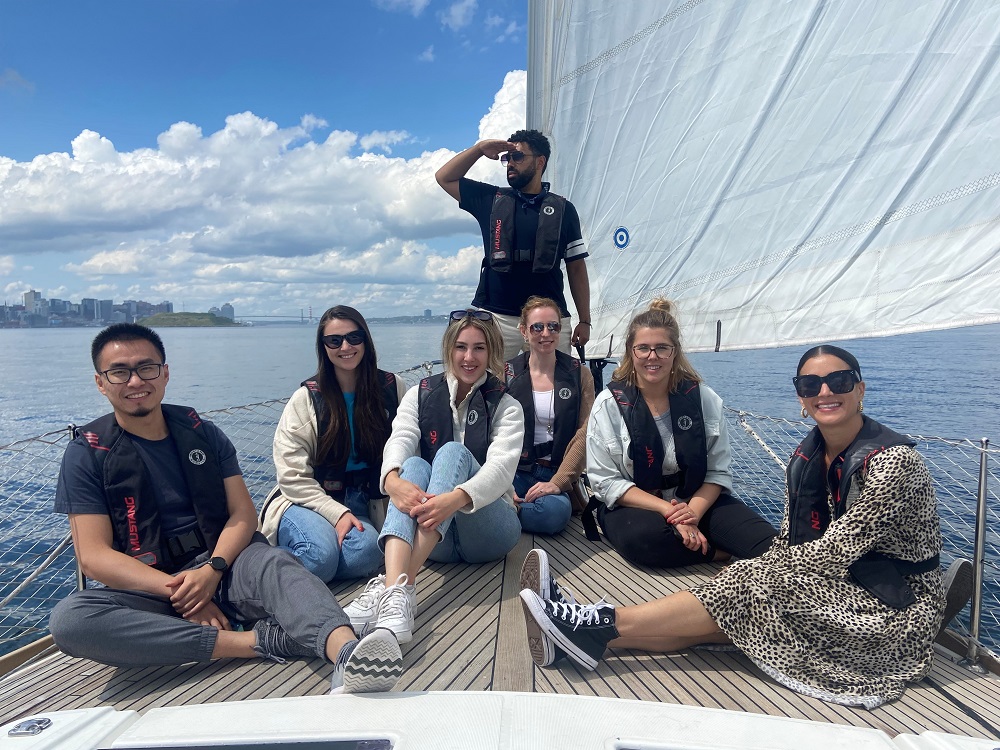 Sailing in Halifax and Toronto
When you're on the ocean, what better afternoon is there then getting out on a sailboat and soaking up the summer sunshine! In July our team in Halifax did exactly that, enjoying an afternoon on a sailboat.
Even though Toronto isn't on the ocean, the Toronto team does have a beautiful waterfront they took advantage of too, with a boat cruise on Lake Ontario.
August
CREW Annual Golf Tournament
Summer is meant for golfing, and this August was the CREW Annual Golf Tournament. Alexis from our Vancouver office attended this year's tournament, it was a beautiful day and a great day to golf!
September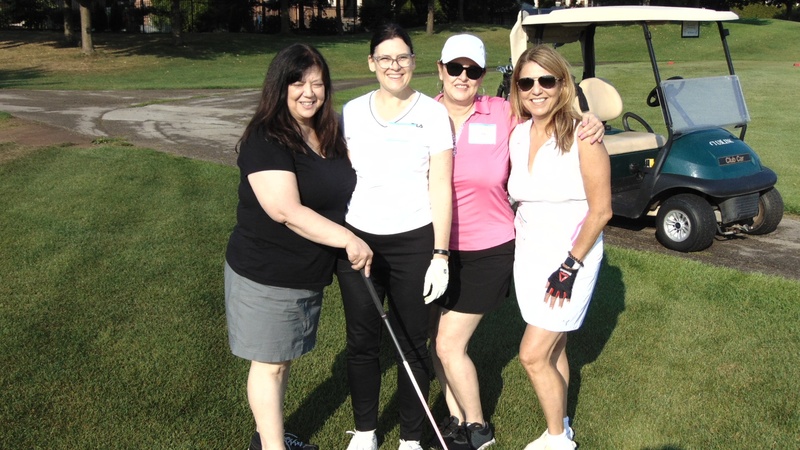 In September, we had a big month of events!
Eva's 2022 Golf Classic
SGH was happy to be a part of Eva's 2022 Golf Classic! Monika and Erin from SGH Toronto joined Judith from Raymond James and Tina from RBC for an incredible day of golf supporting Eva's Initiatives. The event raised more than $11,000 onsite and in total, helped Eva's raise $241,000 to provide youth with a safe place to sleep, nutritious food, access to medical and mental health supports, employment and life skills, recreational activities, and housing support. Congratulations to everyone involved!
Heritage + Steelcase WorkBetter Lab
Our Vancouver office checked out the Heritage + Steelcase Work Better Lab Pop-Up, and attended the IDIBC Shine Award and the Interior Design Show West Trade Show! All the events were an incredible time, and so nice to connect with so many in the industry!
October
Tarot Card Readings
For SGH's October social our Office Manager brought in a Tarot Card reader for our team in Toronto. Every few months we try to get together as a team and do an activity to connect us all outside of work. It was a great evening spent with the team and a fun idea for the spooky season!
November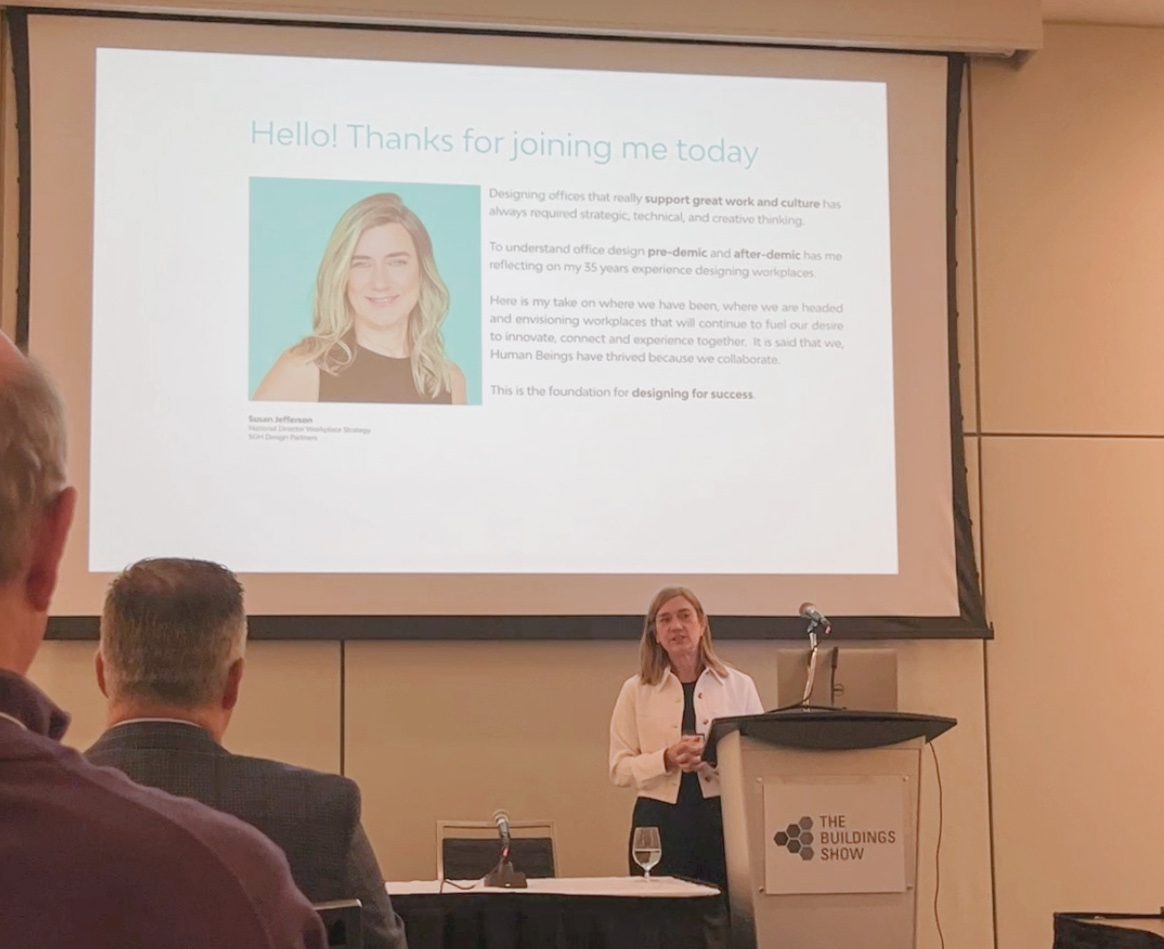 November was another big month for the SGH team!
The Building Show
Our Director of Workplace Strategy, Susan Jefferson presented at The Building Show. Speaking on Workplaces: Design to Succeed! Susan discussed SGH's envision strategy process and findings developed over two intense years of disruption. It was an incredible success, and she is looking forward to her next speaking event at IDS in January!
Grand Opening
SGH attended the grand opening for the Toronto Board of Trade. We are proud to have been a part of such an incredible team who came together to make this project one to remember! The event was such an incredible evening and a huge success!
Remmy Awards
SGH's project with Spotify was nominated for a Remmy Award! This extremely successful project was such a joy to develop. Our team is incredibly proud to have been a part of such an incredible event!
December
Holiday Season
And finally, December, the final month of this year. In December each office had their annual holiday dinner/party to celebrate this incredible time of year and successes over the course of 2022. Truly amazing looking back at all the fun, we got up to over the course of 2022. These are just a few of the highlights that took place this year, there are too many to include in one post.
Wishing you all a healthy, happy and safe holiday season. We are looking forward to seeing what 2023 has to come!