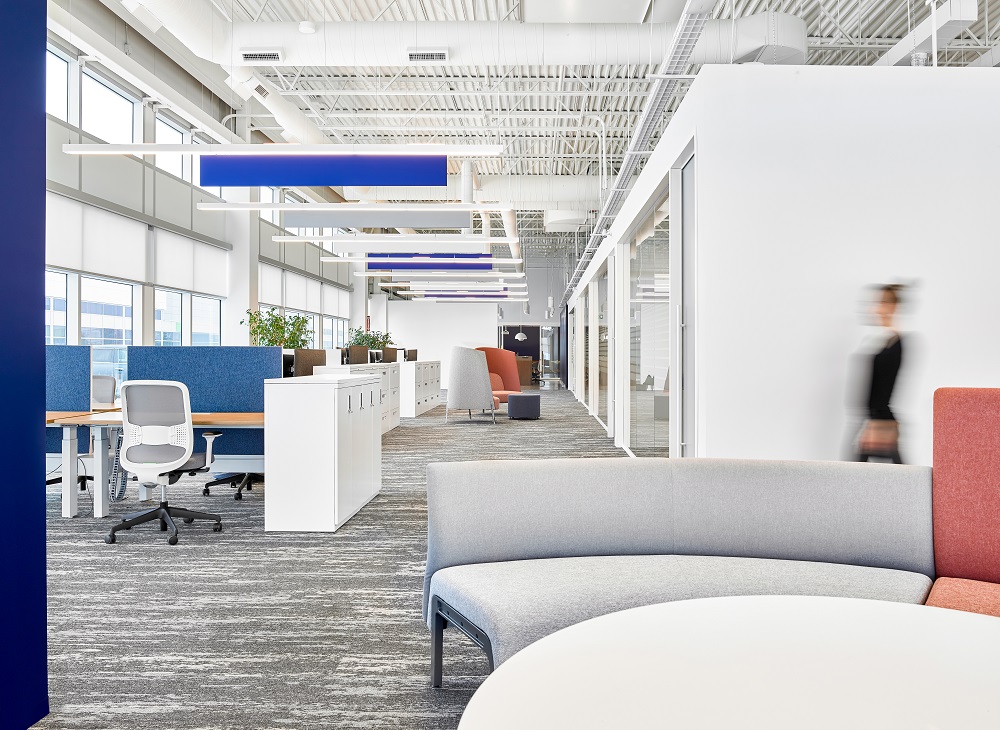 Impact of Tech Companies on Office Design
The Impact of Tech Companies on Office Design
Tech companies have always been known for their innovative and forward-thinking approach to business. This includes the design and functionality of their office spaces. In this blog, we will explore how tech companies have influenced the way offices are designed and how employees interact with their work environment.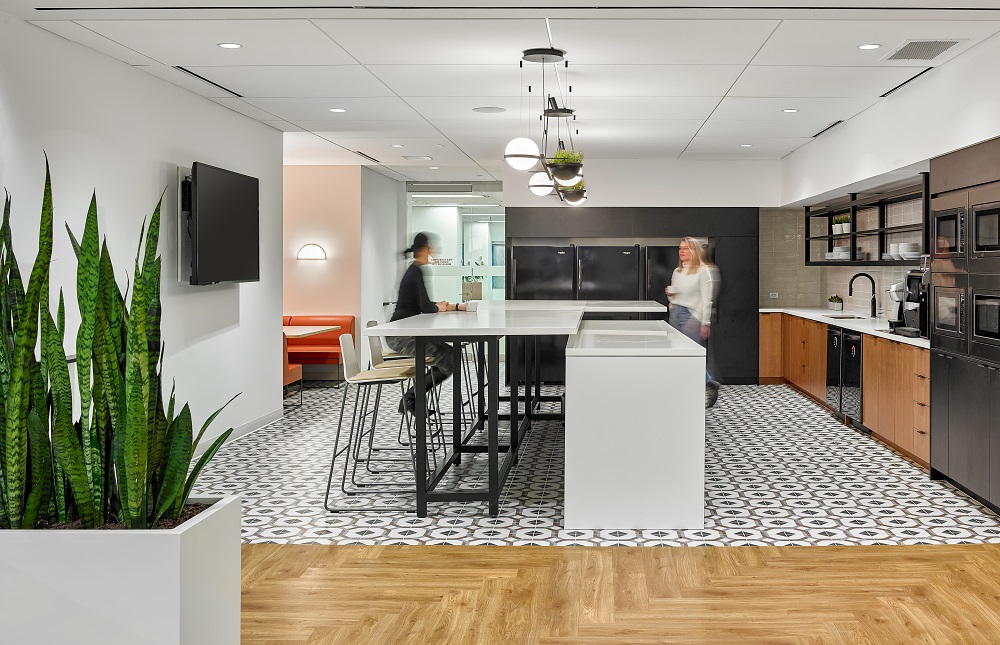 Revolutionizing the Workplace
Tech companies such as Google, Facebook, and Apple forged new standards for office culture and design. These companies have understood how innovative work gets done in a well design office environment. They ushered in a culture of casual dress and a more relaxed atmosphere, including amenities spaces that provide pool tables, game rooms, and snack options for employees.
This trend has spread beyond Silicon Valley to companies all over the world, with subtle influences on more traditional professions like banking and legal. Culture driven spaces that are open, flexible and adaptable has become a popular strategy for many companies globally, with tech companies spearheading this transition to foster a more collaborative space with open communication among employees.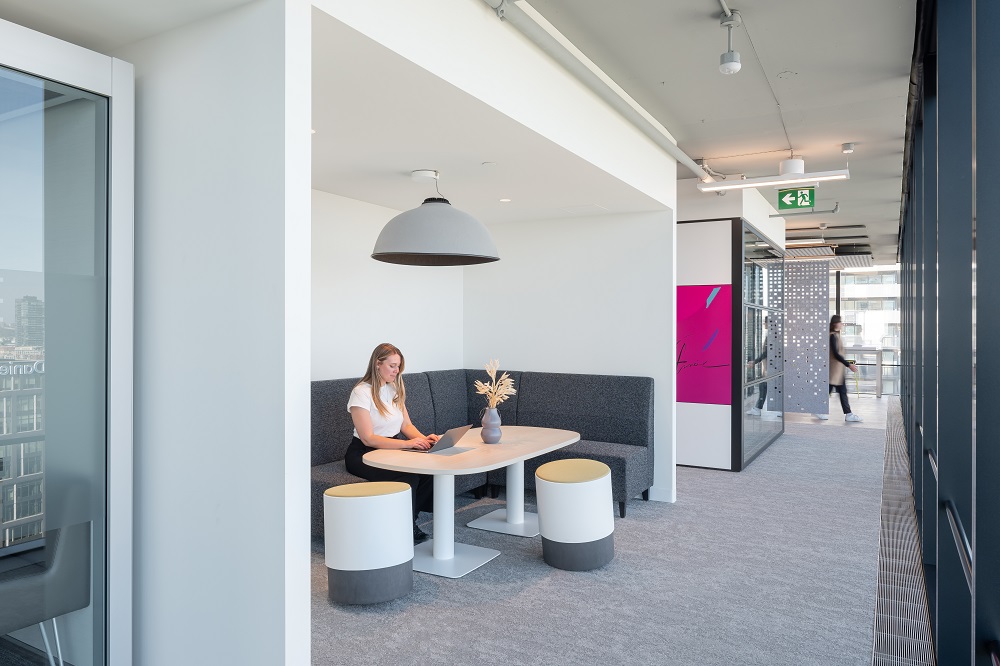 Tech's Reaction to Covid
When the Covid-19 pandemic hit, tech companies were already prepared to transition to remote work. Laptops were already widely implemented, making the immediate transition to strictly virtual a swift change. Because of this, the shift to remote work was relatively seamless for many tech companies, allowing them to continue operations with minimal disruption.
As the pandemic continued over the course of the last few years, the discussion about "the new normal" became imminent. Conversations around what this "new normal" would look like was a hot topic worldwide. Would work become entirely virtual, would we shift to a more hybrid approach working in and outside of the office, or will we be back to 100% in office?
The last few years gave many companies the opportunity to look within and discover what would work best for their needs and goals. The focus shifted from a 9-5, 5 days a week, in person model, to a more work-life balanced approach, with more flexibility for employees within remote work. We have seen many tech companies opt for the hybrid approach, deciding to mandate a minimum number of days in the office, while still allowing flexibility within their policies for their employees.
In May of 2022, Apple made the decision to transition from fully remote to a hybrid approach, mandating 3 days in the office, and 2 days remote. This change was immediately challenged by Apple Together, the employee advocacy group. The main reason given for the complaints were wasted hours commuting. When surveyed, 67% of employees from apple were unhappy with the return to office policy, and 56% stated they would be looking for job opportunities with other companies as a result.
Google has similarly initiated a hybrid approach and in November 2022, Twitter made the decision to mandate staff back in the office full time. The common theme for each of these companies when questioned about their in-office policy is, the best work requires in person collaboration, and in person training of junior employees benefits most from in person learning.
Interestingly the companies most capable of remote work, and first to go remote, have mandated some in office days. At SGH we are seeing similar patterns, which is why we developed our hybrid-work model (view more on this in our "Go Hybrid or Go Home" Blog). Your culture, focus, location, size, growth projections, and how you work and collaborate will all help to guide you to determine the best approach for finding the right work style that will best support the way you and your team work together.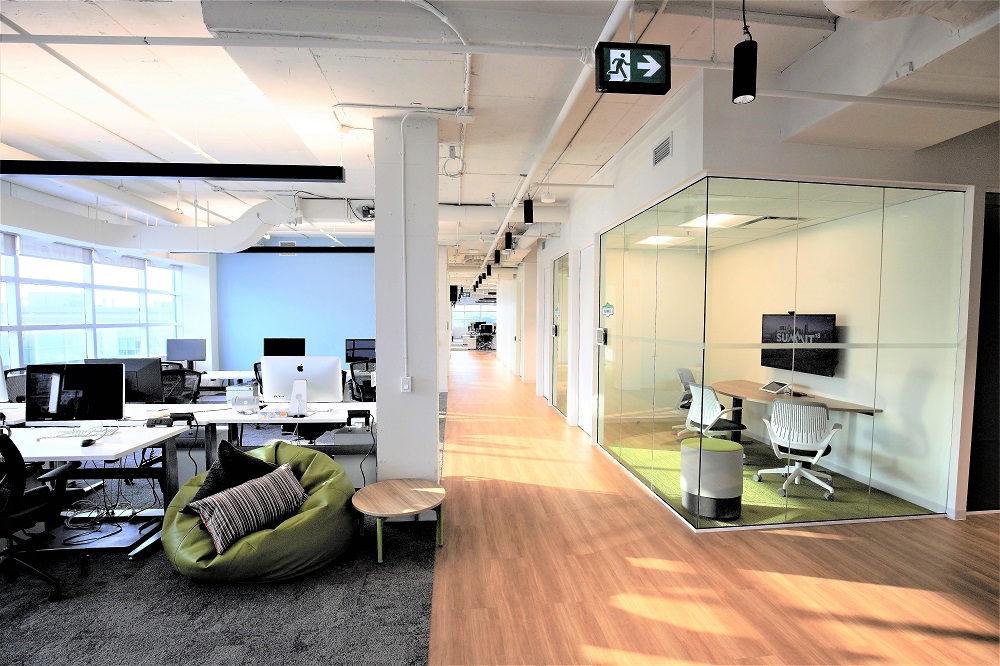 Future Thinking
At SGH we design for all kinds of clients. Over the course of our 37 years of experience in the industry has taught us that change is imminent, but there is always consistency throughout. We have always designed for the workplaces of the future. Looking forward and doing our due diligence and research into what leaders in the industry are projecting. We have worked with a vast number of clients over the last two year, developing offices of all sizes, scales, and workstyles. Tech companies have always held a great influence in what the future holds, and they are a leader in trends we see across the globe. What we have experiences is that we all seek stability, collaboration, and community and in 2023 we are seeing trends targeted towards work-life balance, that benefit the employees and the companies needs equally.
References: