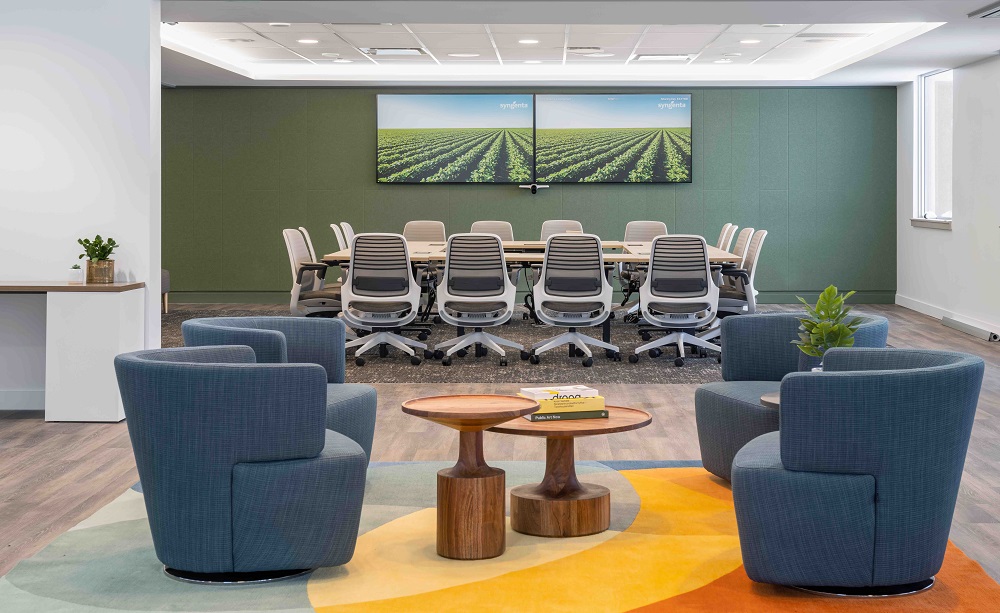 Behind the Scenes of Designing: Syngenta
Syngenta Canada underwent a full renovation to re-imagine their way of working in their existing office in Guelph. Syngenta occupies a the entire building, which consist of a mix of open workstations, offices, meeting rooms and large flexible space that provide choice of setting.
Through the course of this project, Syngenta began their movement to a new model of working with a combination of assigned and unassigned workspaces for their team members. Their vision for the new space included a large reception, which is adjacent to a large multipurpose space with an operable wall.
The end result is a beautiful space inspired by their surrounding landscapes. Embracing organic shapes, earthly tones and flexible work settings brought this beautiful space to life. The office includes flexible work areas that support a reconfiguring environment for a variety of functions including all-hands meetings or events, dedicated work zones, cafe, and calming reception.