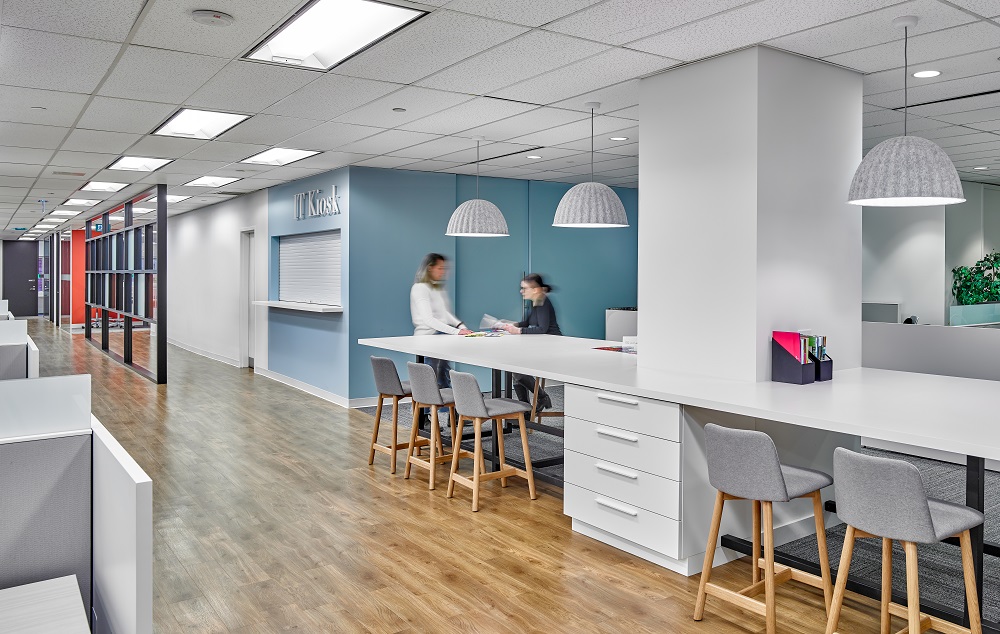 Future of Work – HYBRID Spectrum
The Future of Workplace: Unlock the potential of HYBRID
We cannot know exactly what the future holds but SGH does know how we work, continues to evolve. There has been a steady march towards remote work for the 37 years we have been in business. What is new is the acceleration of technology supporting a variety of work styles. As leaders look at what will work best for their business goals, design plays a strategic role in aligning people, objectives, and real estate.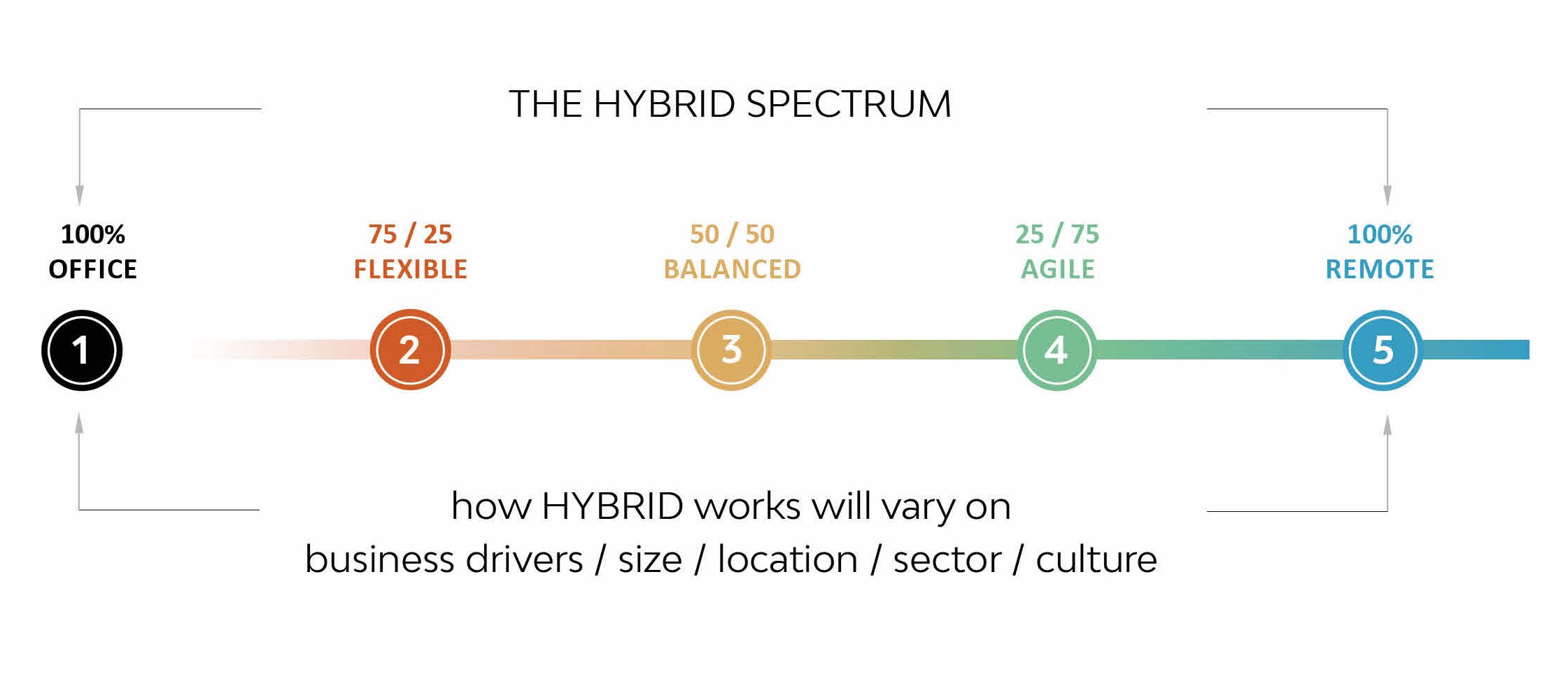 HISTORY
Technology has enabled us to work from the office, home, and even other spaces. The idea of the "THIRD PLACE" was coined back in the 1980's by Ray Oldenburg. The pandemic demonstrated on a global scale what this can look like, and this blending of work is now labelled HYBRID. SGH utilize our 37 years' experience designing across a workplace spectrum that understands 100% assigned to 100% remote environments. We know what planning strategies have adapted well to change.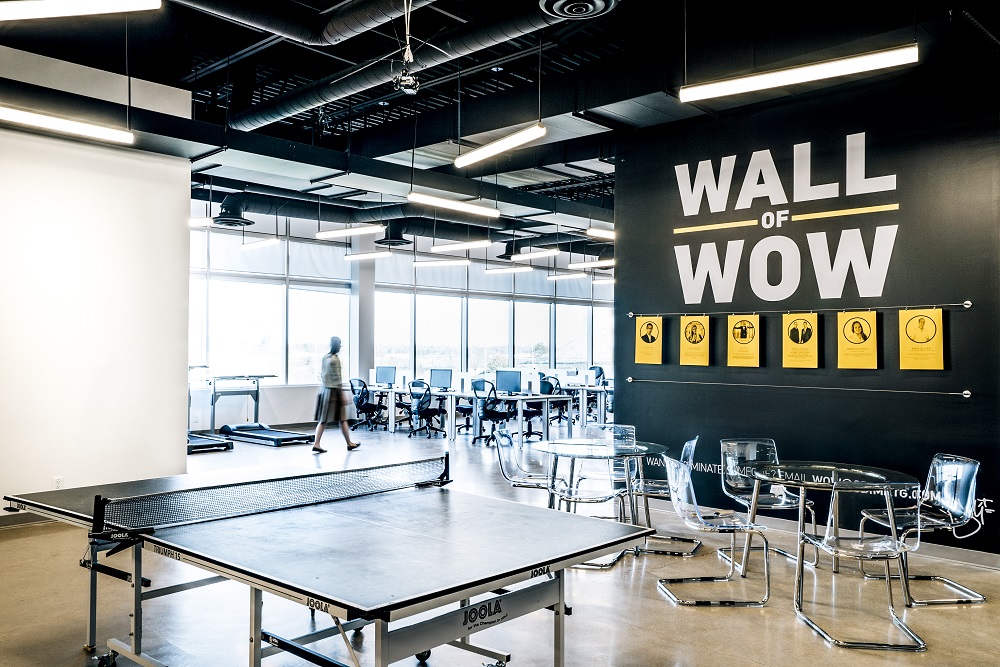 RESEARCH
As how we work continues to shift, our research indicates that 60% of organizations want their people back in the office but recognise some flexibility is good for our environment, and employee's health and well-being. Human connection is still valued over digital formats; however, remote work offers organizations access to a diverse set of skills, experiences and opportunities that may not sit in a fixed location. The workplace, therefore, offers unlimited potential in connecting people to their work across a variety of platforms.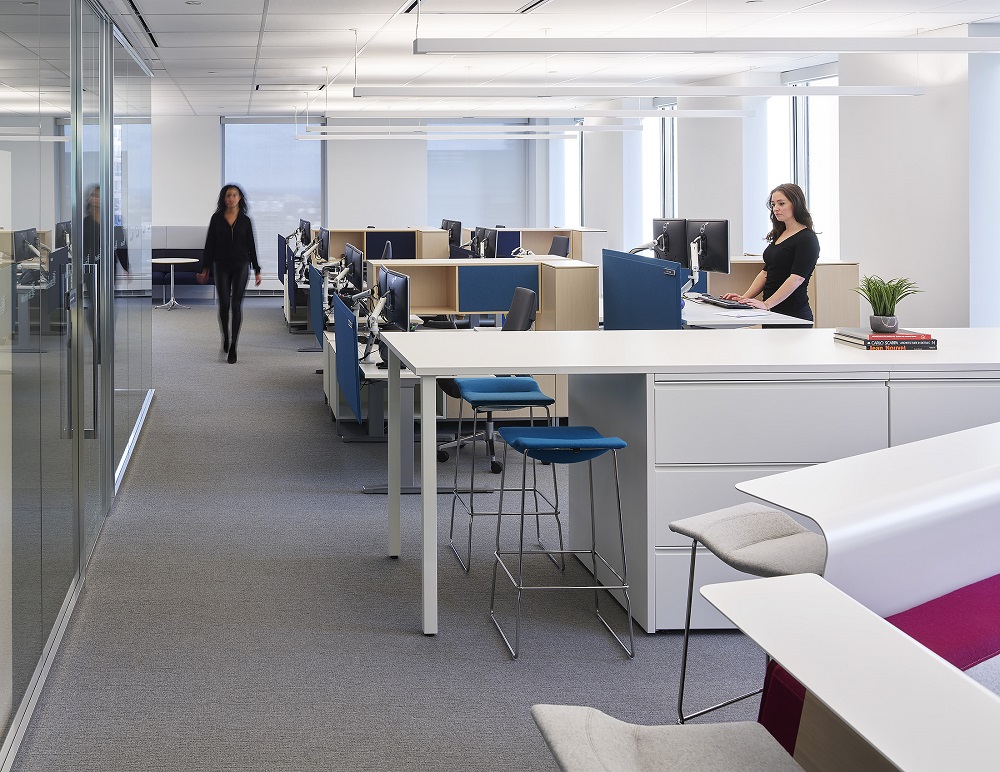 FUTURE
SGH works with clients to envision the future of work to set a clear path forward. The strategy aligns with real estate, construction, budgets, building codes and schedules. It is a full process that brings your space to life for the long haul. We integrate planning, furniture, audio visual and your culture to create an inspiring and productive workplace. Building spaces that are future proofed takes the risk out of complex decisions. The potential is limitless but need not be revolutionary. Work continues to be about people collaborating for a common purpose. A great office will continue to support these efforts through change, which we know will most certainly come.