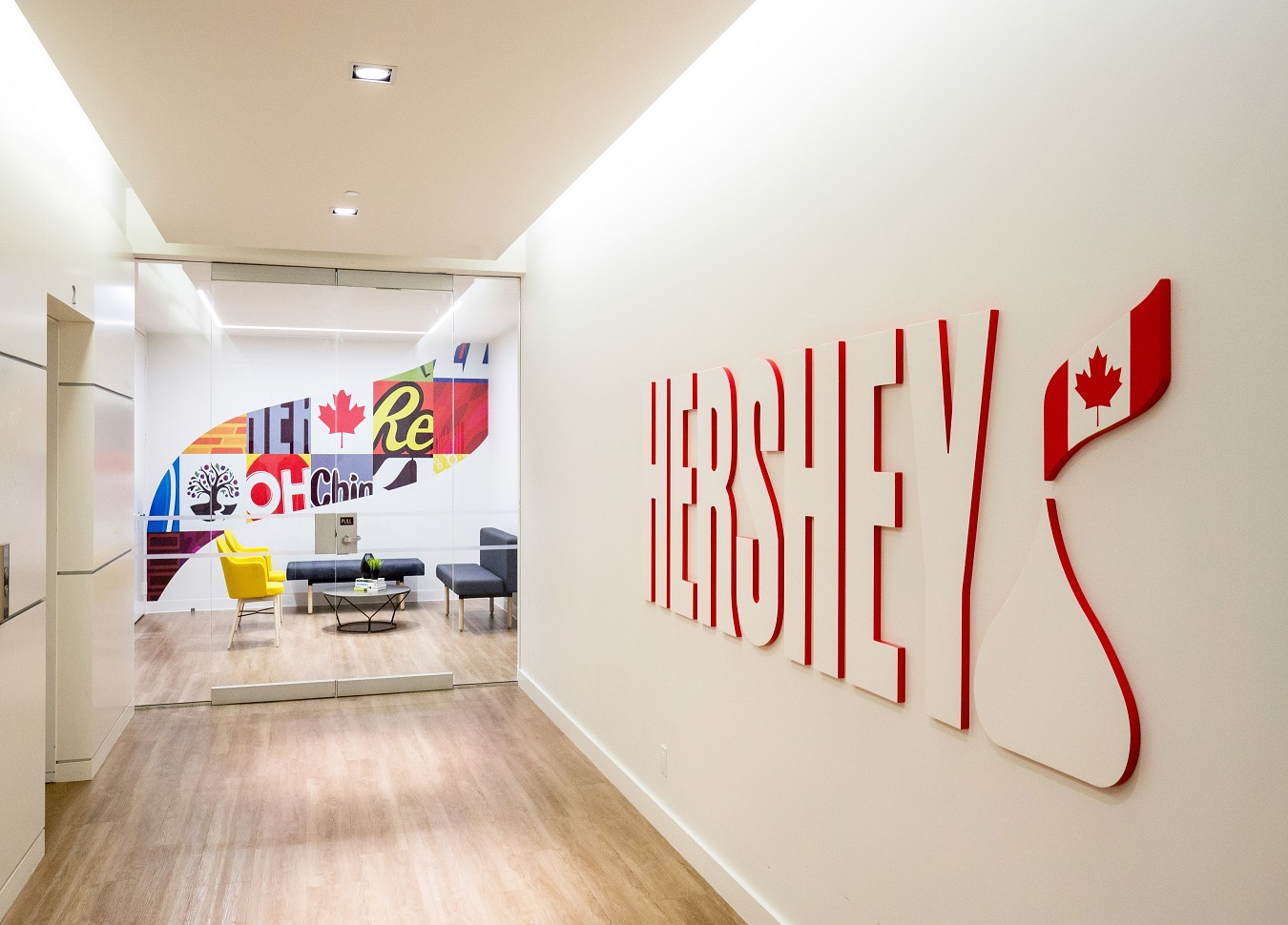 The Hershey Company Mississauga, Ontario
The Hershey Company is a global confectionery leader known for bringing goodness to the world through its chocolate, sweets, mints, and other great-tasting snacks. This iconic company with brand names such as Hershey's, Reese's, Hershey's Kisses, Jolly Rancher and Ice Breakers just to name a few retained SGH to design their new location in Mississauga, Ontario.
SGH was retained to provide The Hershey Company with interior design services for their regional office of 22,000 sq.ft. Incorporating a high level of branding for this client was critical for this condensed office space.
The design was to allow for all hoteling workspace, which was used to promote flexibility and encourage interaction within the employees. Numerous meeting rooms with high level of integrated A/V were incorporated to ensure Hershey is able to communicate with its offices in the internationally.