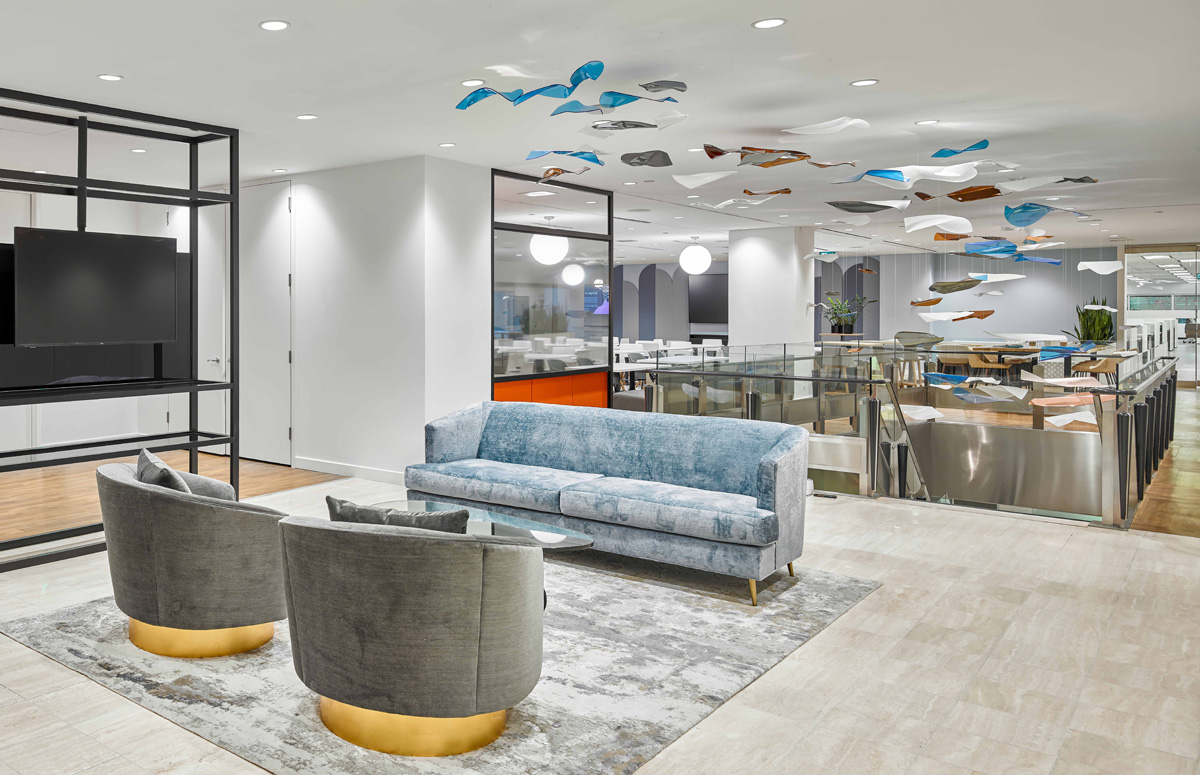 The Art of Design – Finding Inspiration
We are designers, creative beings that are full of new ideas, with creative and some would say wild ideas. Being creative comes naturally and translating the creative into the built environment is what drives SGH forward. Inspiration comes in many forms. We continue to be inspired in new ways and this ensures the spaces we create for our clients are unique and on the leading edge of design. It is important for SGH to be certain that we are seeking out new innovative ways of interpreting the new workplace, not just from what has been done in design before or by others, but from abstract sources that drive design and innovation.
When SGH Design Partners takes on the visioning and programming phase of a project, as designers it is our role to apply what we have learned about our client and envision a space the meets their needs and speaks cohesively with their brand. We look to an array of sources for inspiration that extend beyond the realm of interior space such as: art installations, public art, exterior facades and exhibition projects. Looking outside the realm of strictly interior spaces allow us as designers to expand our thinking and envision new design details.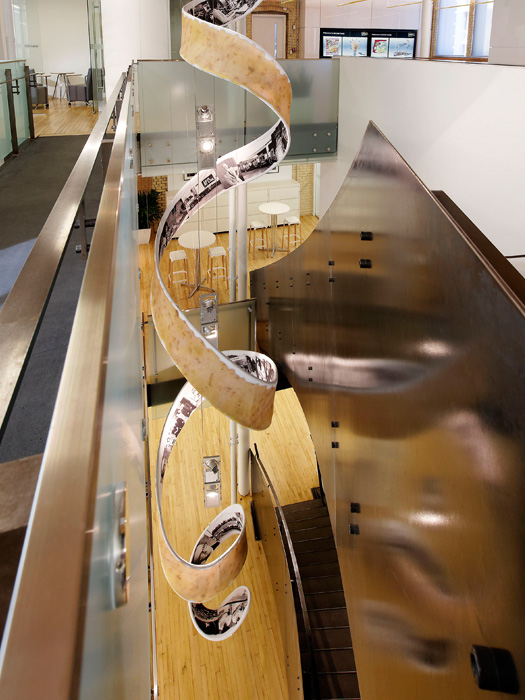 This expansive thinking and reinvention of the conventional office is bringing sources that were once inspiration to fruition in offices themselves. Project teams are expanding to include artists who partner with the design team to manifest the design concept in three-dimensional art or murals.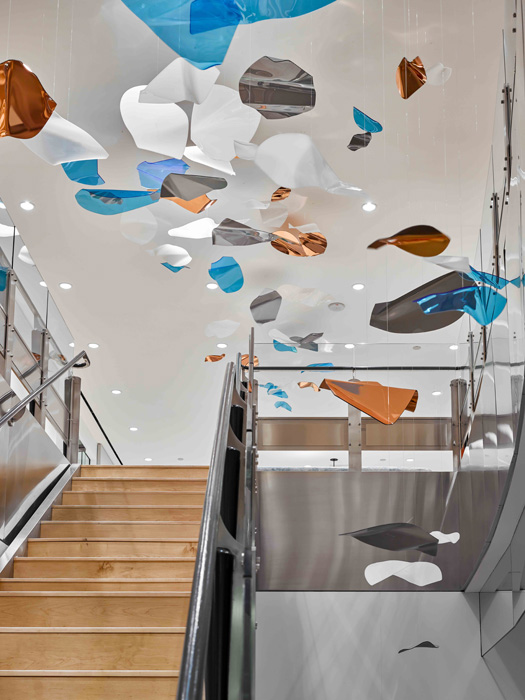 In the design for one of our clients, Ipsos, a large scale "leaf" installation over their interconnecting stair was incorporated into their office space. This accomplished the goal of unifying the two floors and providing subtle references to their brand origin.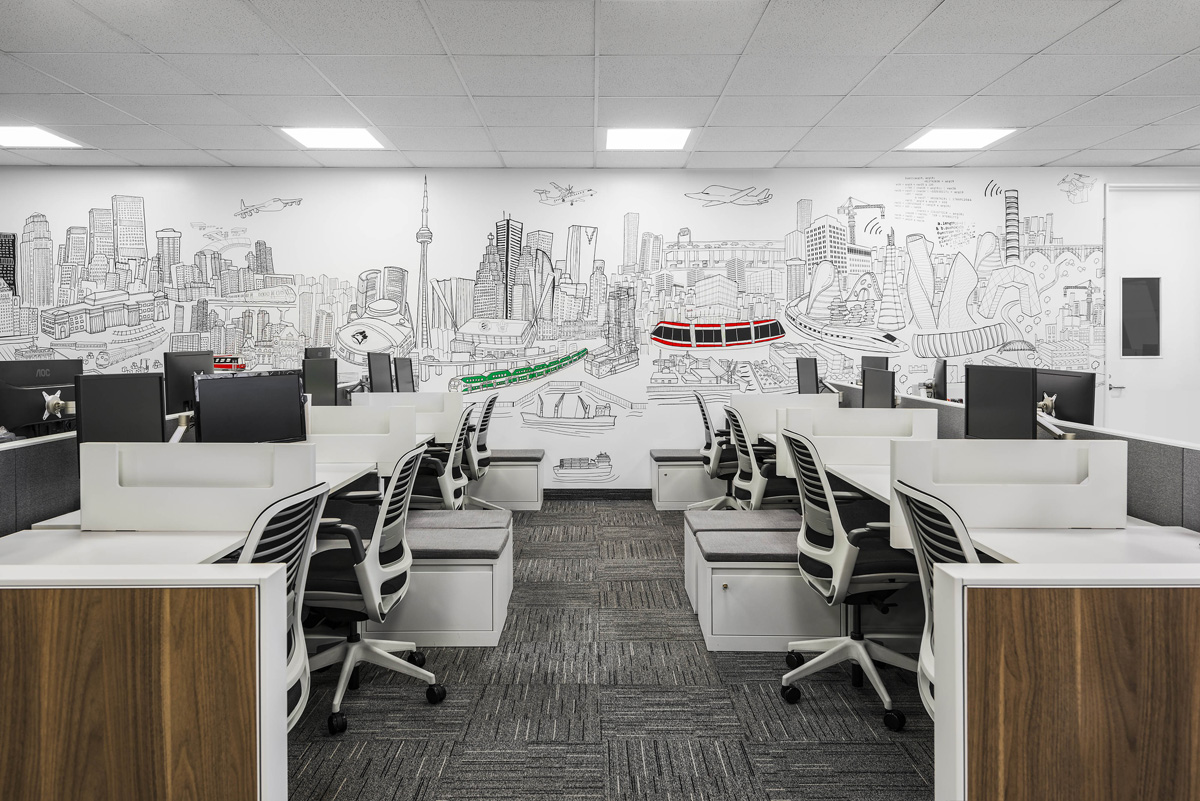 For other clients such as Toronto Region Board of Trade and Financial Clients' SGH Design Partners has worked with local artists to develop custom murals and artwork that speak to who the brand is and bring dynamic energy to key spaces.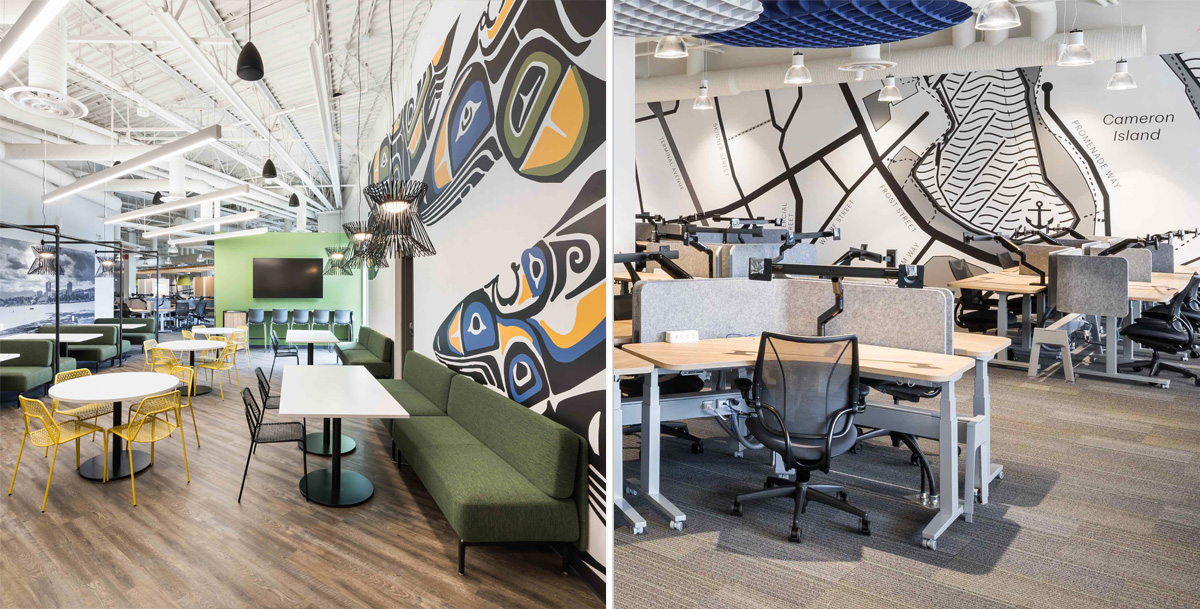 This intersection of art and office continue to prove that an office serves an important role of not only work, but connection to a company's identity and brand.