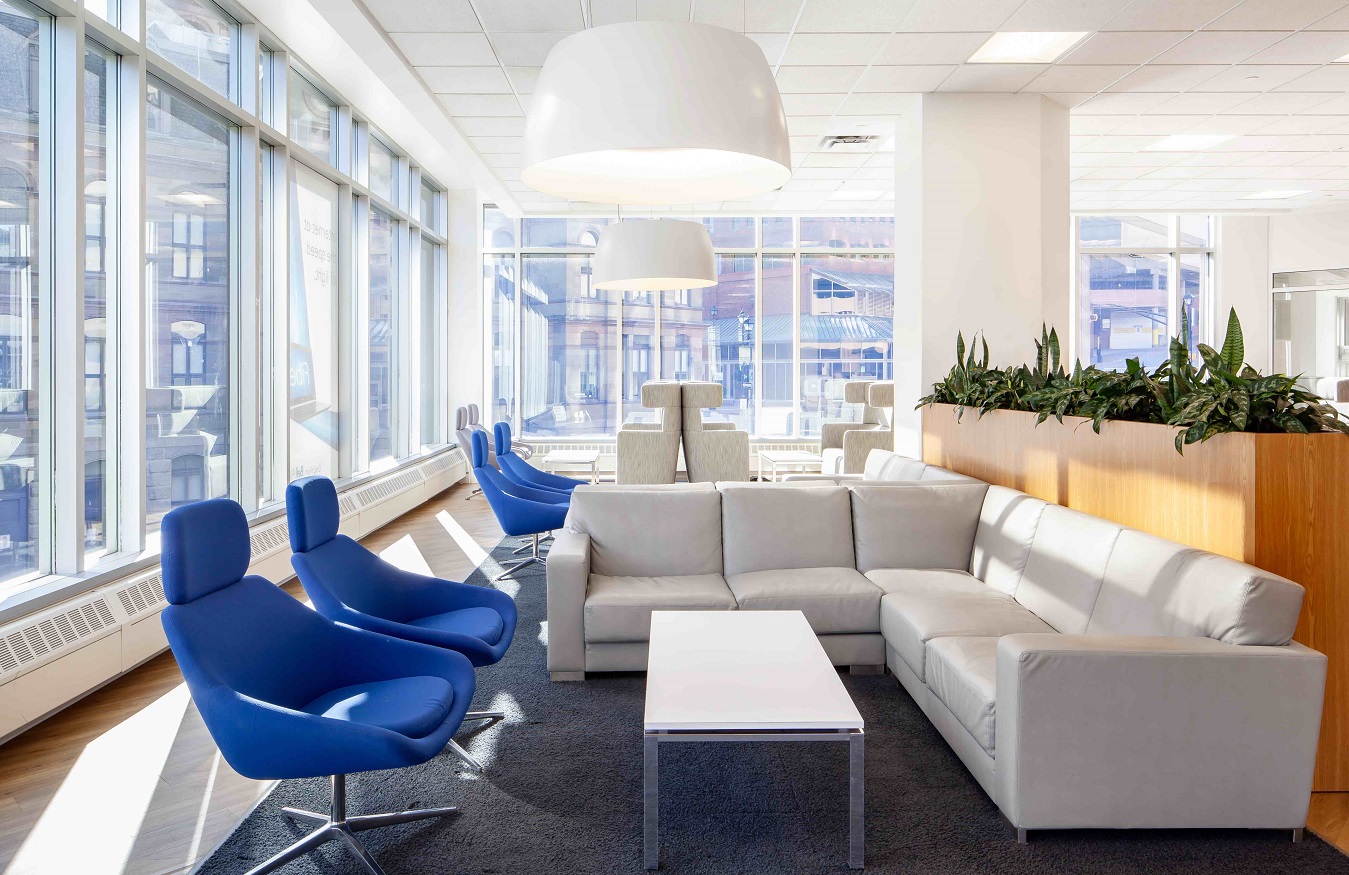 Story Time, Behind the Scenes of Designing Technology Client Halifax, Nova Scotia
The Technology Client is a communications company providing services such as Fibre OP, TV, Internet, phone and data services to business and residential clients. Technology Client retained SGH to complete the consolidation and renovation of their existing customer contact centre and executive offices in Halifax, Nova Scotia.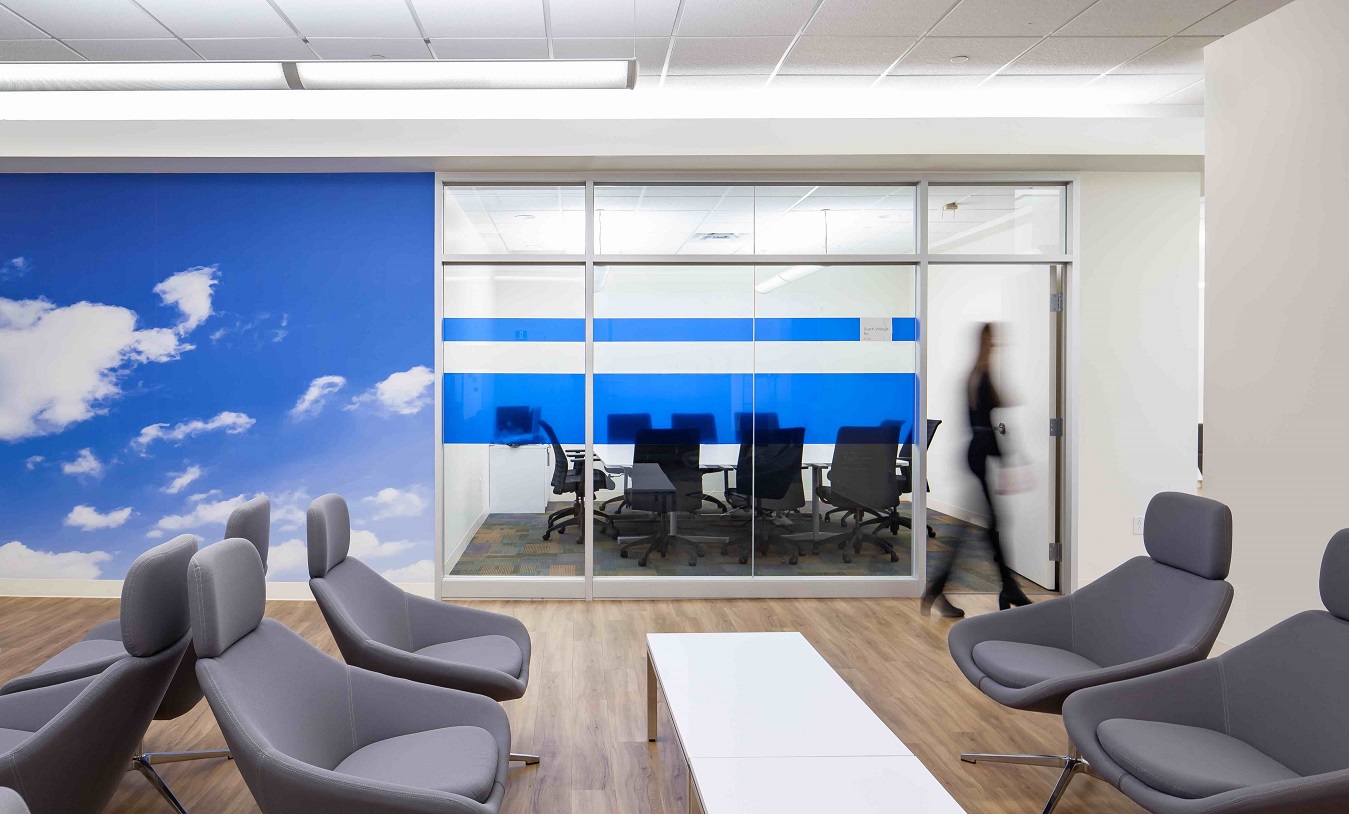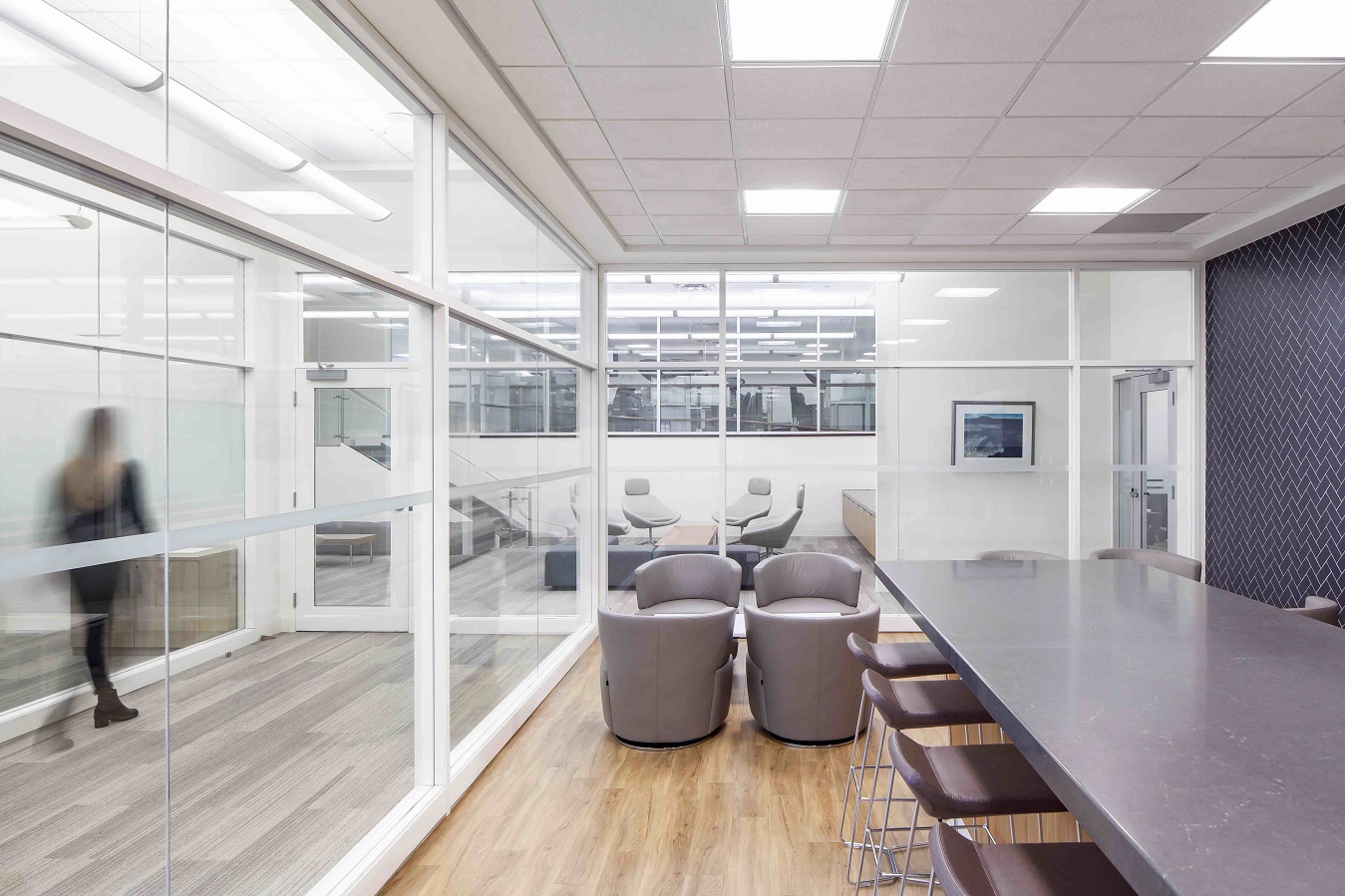 This 90,000 sq.ft. project required complete programming and client engagement workshop for all stakeholder groups. SGH utilized all of Technology Client's design guidelines while providing a design that reflects the local and programmatic requirements of this Halifax office.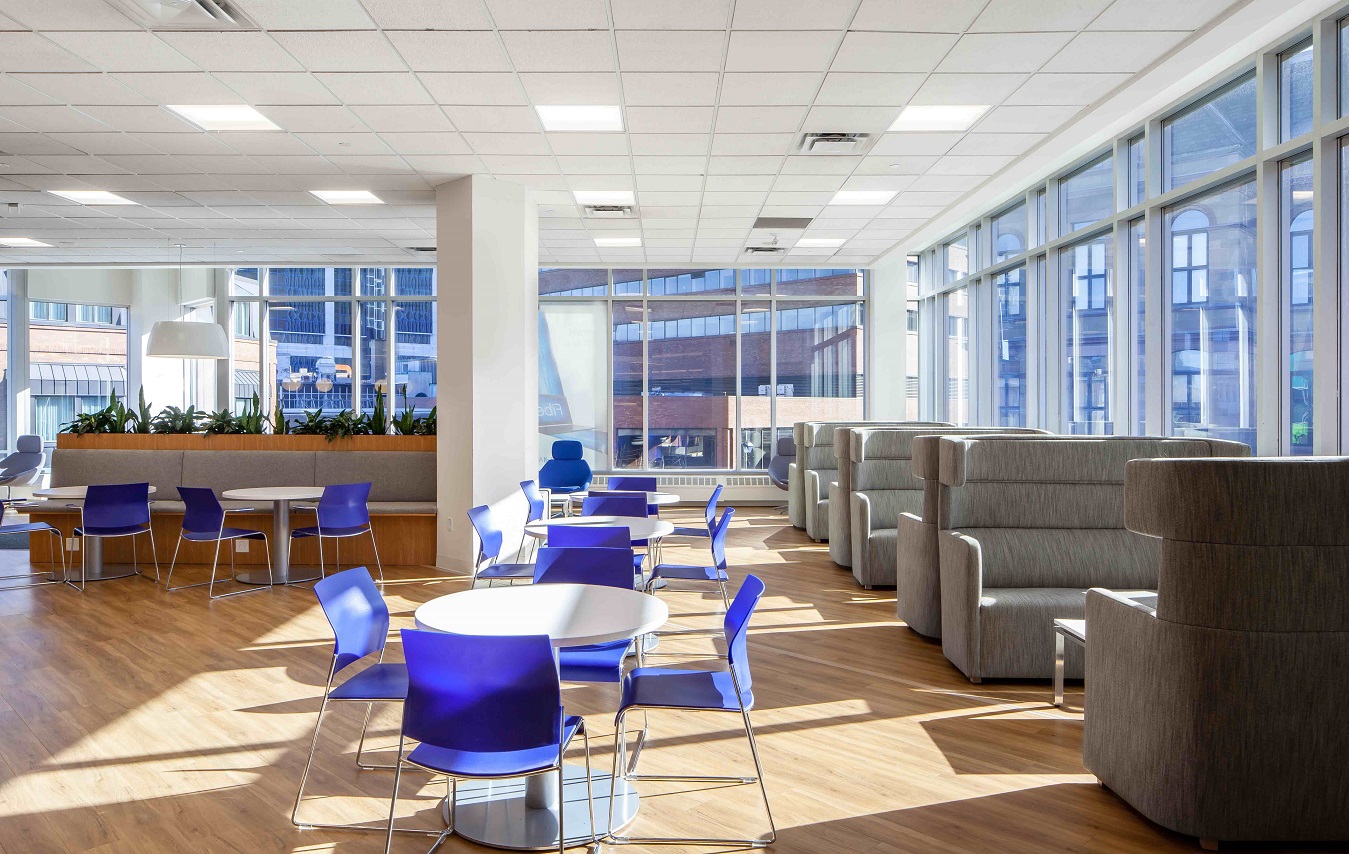 The result is a beautifully bright and welcoming space with large graphic walls, and an open workplace setting full of natural light.