The interior design of any office is what makes it unique. And to have the best office, the one that brings the most out of your company and gives the best impression to potential clients, you need a great office interior design company.
The interior of any office needs to be to a style that is right for your company, for your colleagues, and how you want your company to be presented. Having an atheistically pleasing design to your office can have a big impact on numerous factors for your team, ranging from how well they can focus on teamwork and cooperation in projects. As office designs have advanced over the years, the move innovative and creative ideas have been put forward by interior design companies. At the start of this decade, cubicle farms finally made way in favour of open-plan offices. Far more welcoming and friendly, these have allowed for more intelligent designs. Each of these innovations in office interior design has helped improve the working environment as well as employee wellbeing and health.
A workspace with a quality designed interior helps make the office less stressful for employees. With a less closed-in environment, it can lead to a more productive workforce. The physical work environment is something all employers should keep into consideration when talking to interior design companies. The more calm and comfortable people feel the better work they can produce.
Just as important is the office interior design company that you work with. You want to make sure that you have an excellent design, one both that presents your company well, but also one that helps and boosts your employees. And the best office interior design companies can facilitate to both.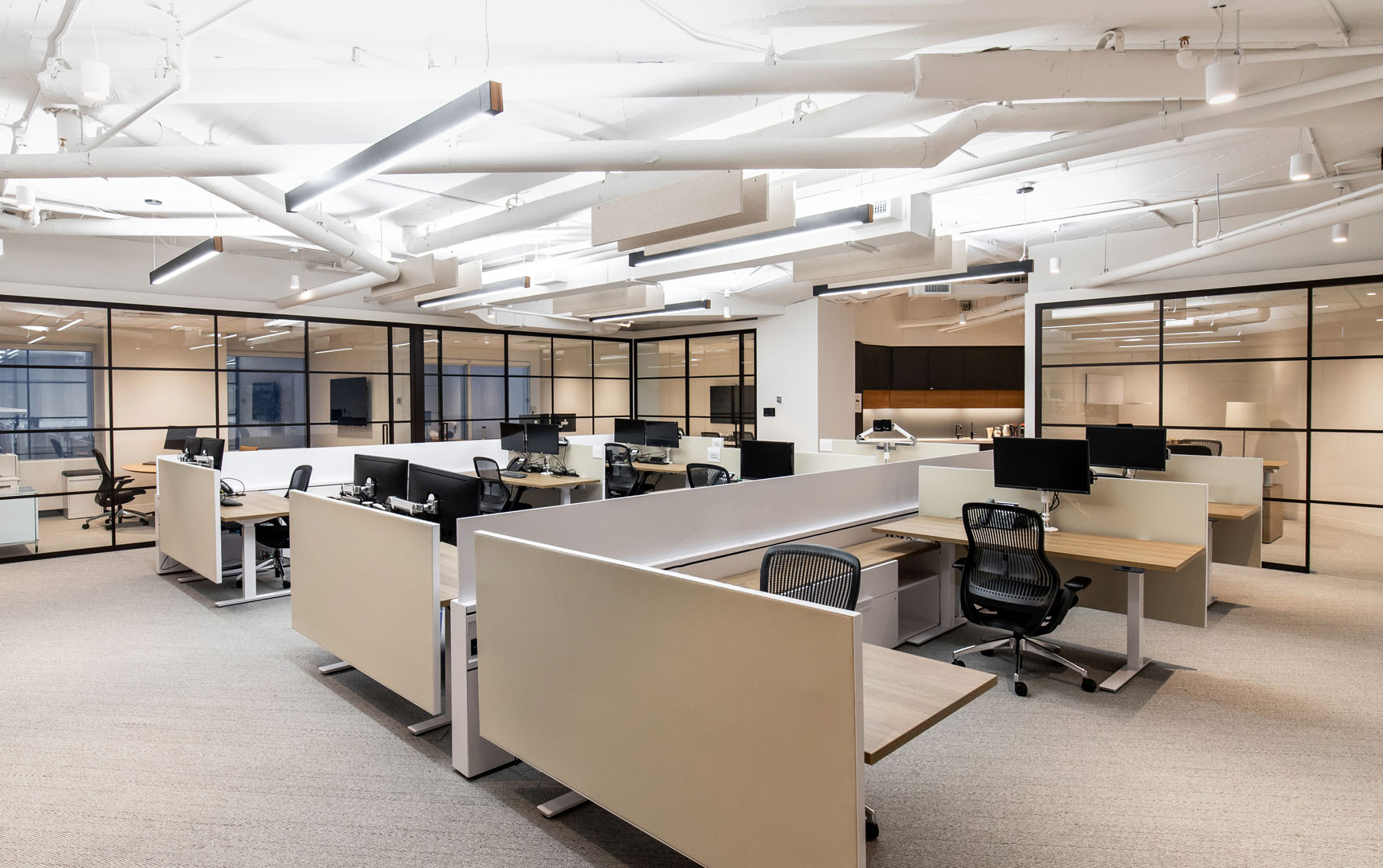 One of the best with a long list of happy clients is SGH Design Partners. With over 32 years of experience in the field, SGH is well versed in finding the perfect middle group for interior designs between practicality and style. Providing creative design solutions for an array of different offices, SGH prides itself on finding the best interior design for the job at hand.
From the companies three core principles, 'culture, care, create', it is demonstrated in their work. Each office interior designed by the company shows its balance between creativity and practicality, presenting the best designs of any offices across Canada. Amongst the many companies that have had office interiors designed by SGH, the likes of Puma, Sobeys, IBM and Bank of Nova Scotia.
Each interior of an office needs to do two things first and foremost: Present the company in the best way possible and help create the best environment for the workers involved. And finding the right balance between the two can often be very tricky. But luckily, with office interior design companies, the balance between the two can easily be found. The question is finding the right office interior company to be able to do that.
SGH is exactly that. With their thoughtful and innovative forward-thinking designs, they are sure to help get you the perfect office interior design you need for your company. SGH is the best Office Interior Design Company in Toronto, Halifax, Nova Scotia and Vancouver, British Columbia.