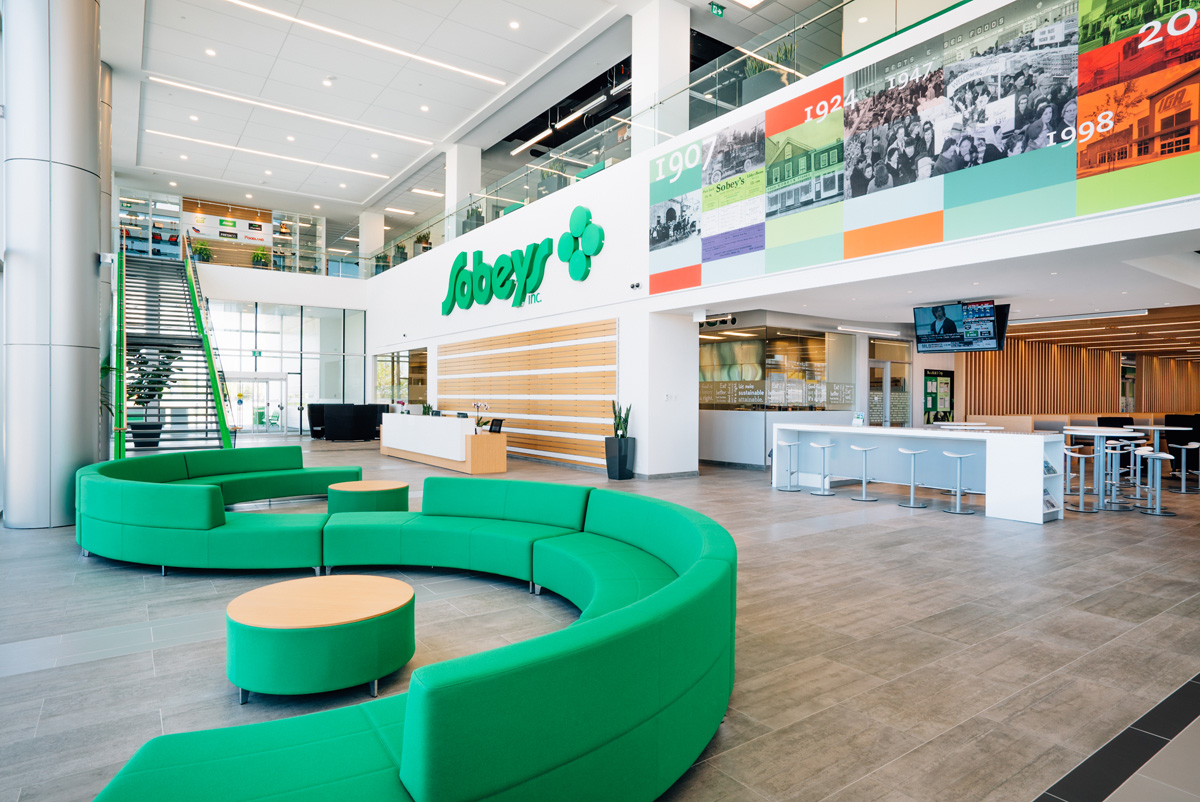 Story Time, behind the scenes of designing Sobeys
Best Interior Design Company Halifax
,
Best Interior Design Company Toronto
,
Commercial Interior Designer Firm Vancouver
,
Corporate Interior Design Company Vancouver
,
Corporate Interior Design Firm Vancouver
,
Licensed Interior Designers Toronto
,
Office Interior Design Company Vancouver
,
Office Interior Designer Firm Vancouver
,
Office Space Design Company Vancouver
,
Registered Interior Designer Toronto
,
Showroom Interior Design Firm Toronto
,
Showroom Interior Design Firm Vancouver
,
Top Interior Design Firm Halifax
,
Top Interior Design Services Halifax
,
Workplace Interior Designer Vancouver
The Sobeys Story: How a Canadian based company altered their corporate persona.
Sobeys, one of Canada's largest food retailers, selected SGH for a design build consolidation project amalgamating four existing offices into one. The "One Sobeys" project included transitioning 800 – 900 employees into one central space. Initially brought in to review and revise the company standards, the project quickly developed into full design build where SGH worked directly with the client to design this 200,000 sq.ft. Mississauga office.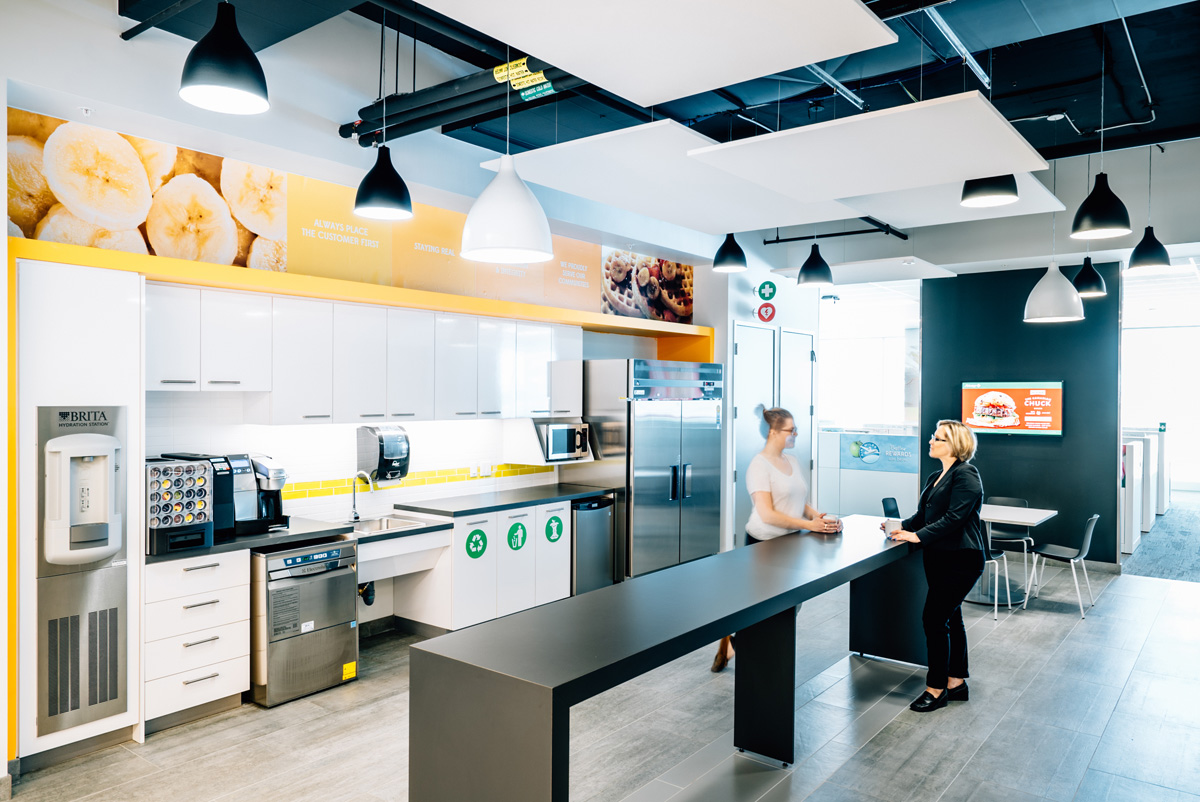 The main design focus was to create a peoples hub that would support in giving staff an enviting while brand focused space. SGH worked alongside Sobeys to ensure there was a long-term strategy for a vibrant and energetic workplace and the Sobeys identity was clear. Workplace standards were developed to optimize space efficiencies, integrate technology and balance collaborative meeting with concentrated workspaces. The office design celebrates food and includes two test kitchens, a full-service staff cafeteria and central serveries on each floor featuring new product displays. Health of employees is promoted with access to daylight and views throughout the workspace and amenities such as a fitness studio. Powerful environmental graphics connect people to the brand message and provide way-finding cues throughout the 6 floors.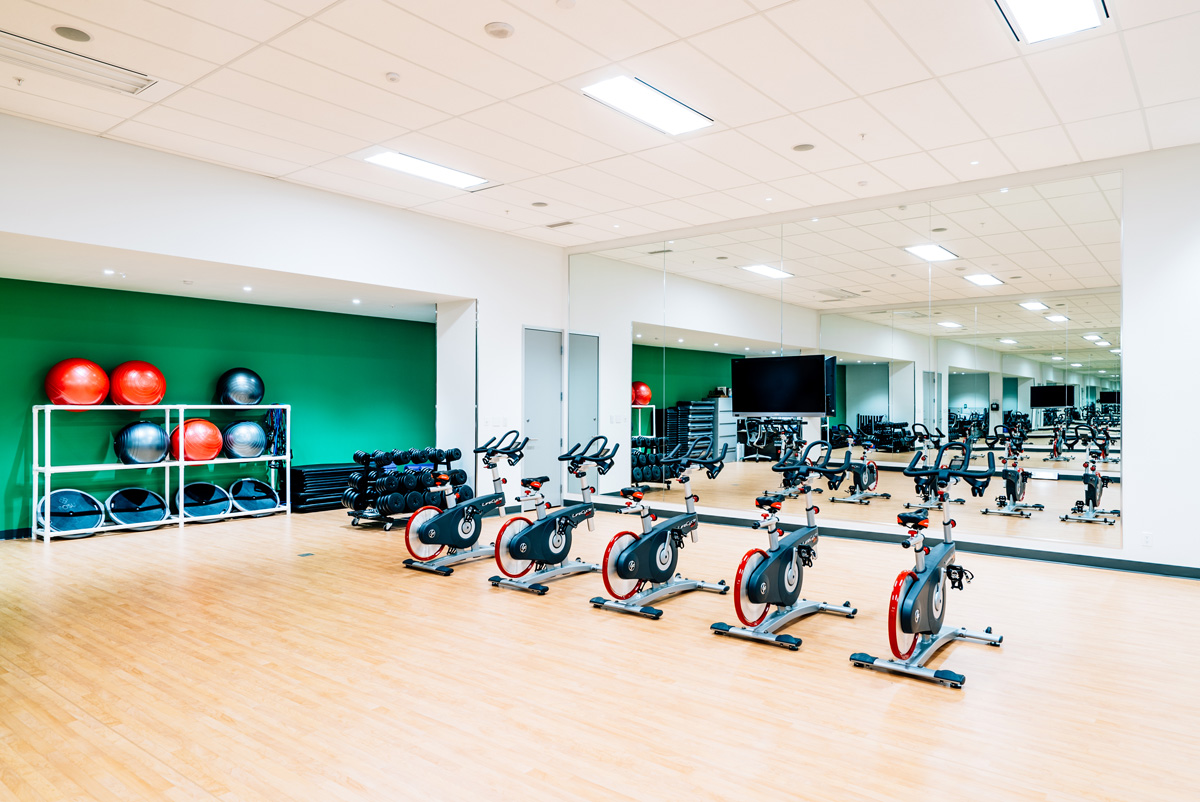 The scope became divided into two parts: Design and Change Management.
The Design
As a century old, Canadian based company, it was important to Sobeys that the design resonated with their branding strategies. Multi−faceted, Sobeys owns a number of different subsidiaries and it was imperative that there was consistency throughout. The overall concept and new branding identity needed to be effortlessly blended throughout, leading with the "One Sobeys" mindset.
As a food-based business, Sobeys wanted to adapt the way they were portrayed in their existing marketing and branding. This began with a shift from advertising that was showcasing pre−packaged goods to be a healthier choice for fresh produce and foods. Which drove the new outlook of healthy food/healthy workplace.
Teaming up with Entro Graphics, SGH was able to create vibrant imagery and graphics. Each floor was designed to showcase a colour. The 6th floor has a cooler colour palette with blues and purples, while the 2nd and 4th floors are much warmer with oranges and reds. These colours are implemented throughout various finishes and large printed graphics in the space which has created a vibrant and playful design.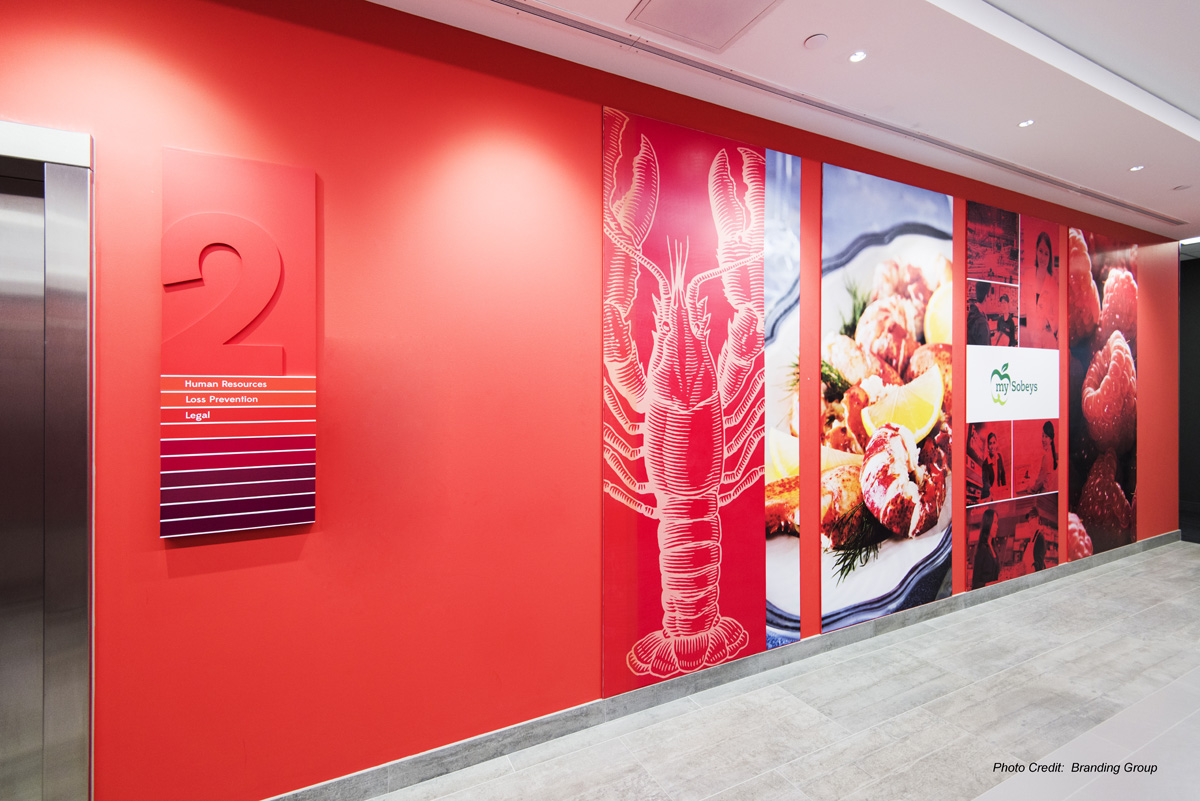 Change Management
Looking at a shift in their current workplace culture the existing blueprint was a very office heavy layout. With SGH's full understanding of Sobeys goals it was time to adapt to a more open concept and incorporate new workstations for all employees. This became a facility designed with workplace standards that were implemented to reduce disruption and decrease costs when growth and change would occur. Through programming and extensive collaboration, SGH was able to create new furniture standards for Sobeys which would help in the transition for employees. Mockup sessions and educational seminars were implemented as an effective tool in helping this changeover as well.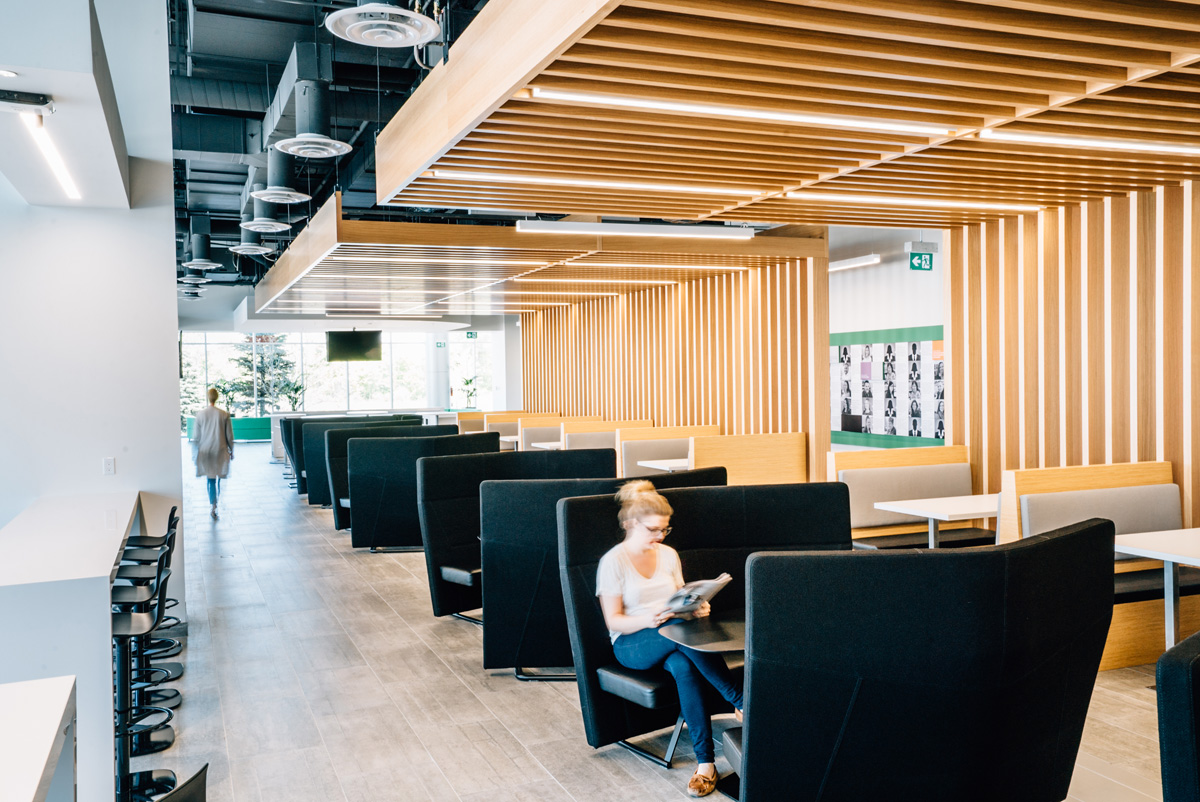 Overall the finished space speaks for itself. Sobeys is a well−planned example of effective corporate branding and change management created and driven by SGH.