Story Time, Behind the Scenes of Designing Ivanhoe Cambridge Vancouver, British Columbia
Ivanhoe Cambridge is a global real estate company that are developing and investing in high-quality real estate properties, projects and companies that are shaping the urban fabric in dynamic cities around the world. In the search for a new office, Ivanhoe Cambridge retained SGH Design Partners as prime consultant for their new Vancouver location.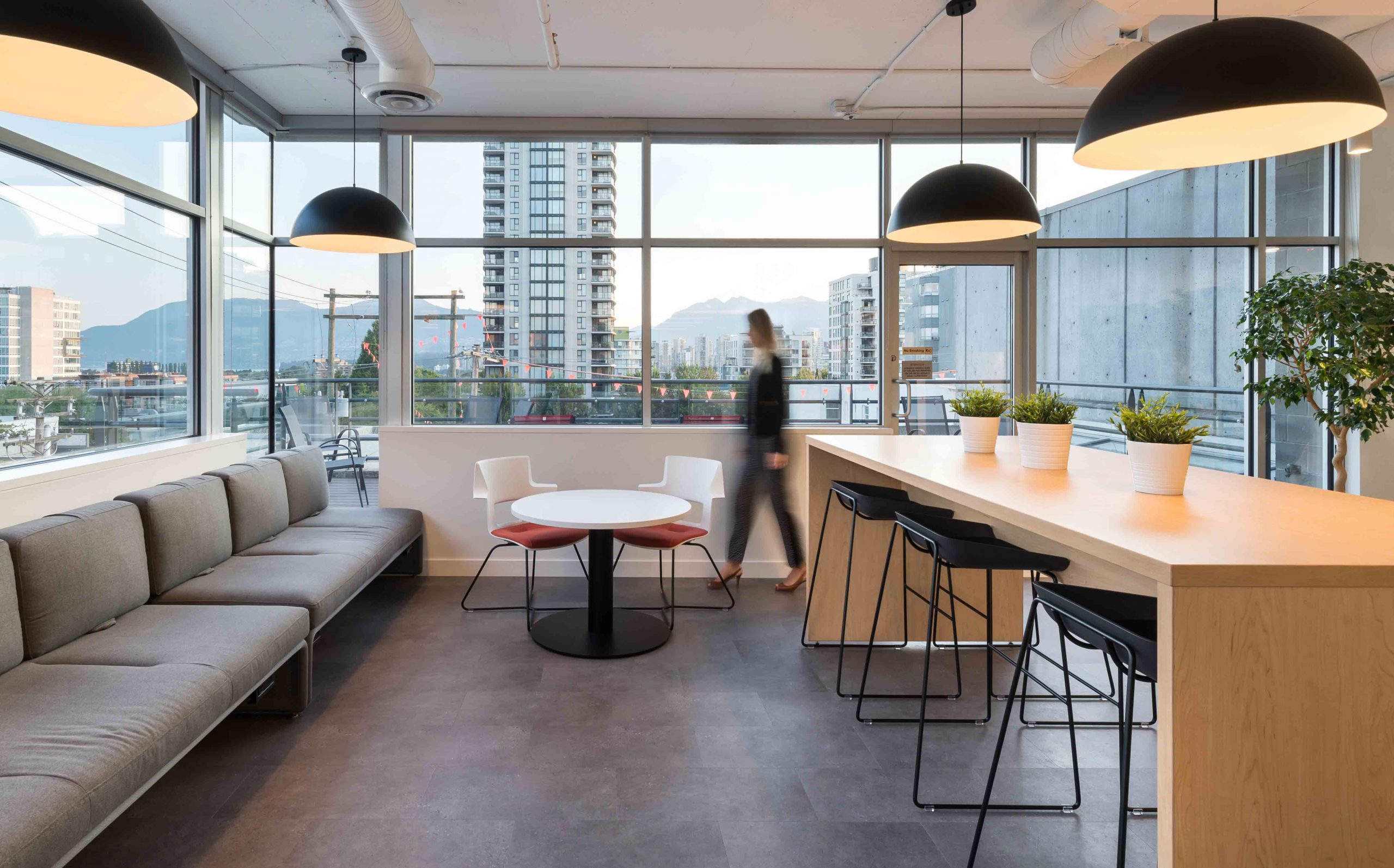 It was critical that SGH design a space that was a functional and efficient office space for Ivanhoe Cambridge that would reflect their company values and goals. Inspired by their new 7245 sq.ft. office in this modern industrial building, concrete, wood and dark metals were used throughout the space in combination with transparent glass which optimized the natural light and gave sightlines to the beautiful mountain and city views to the north.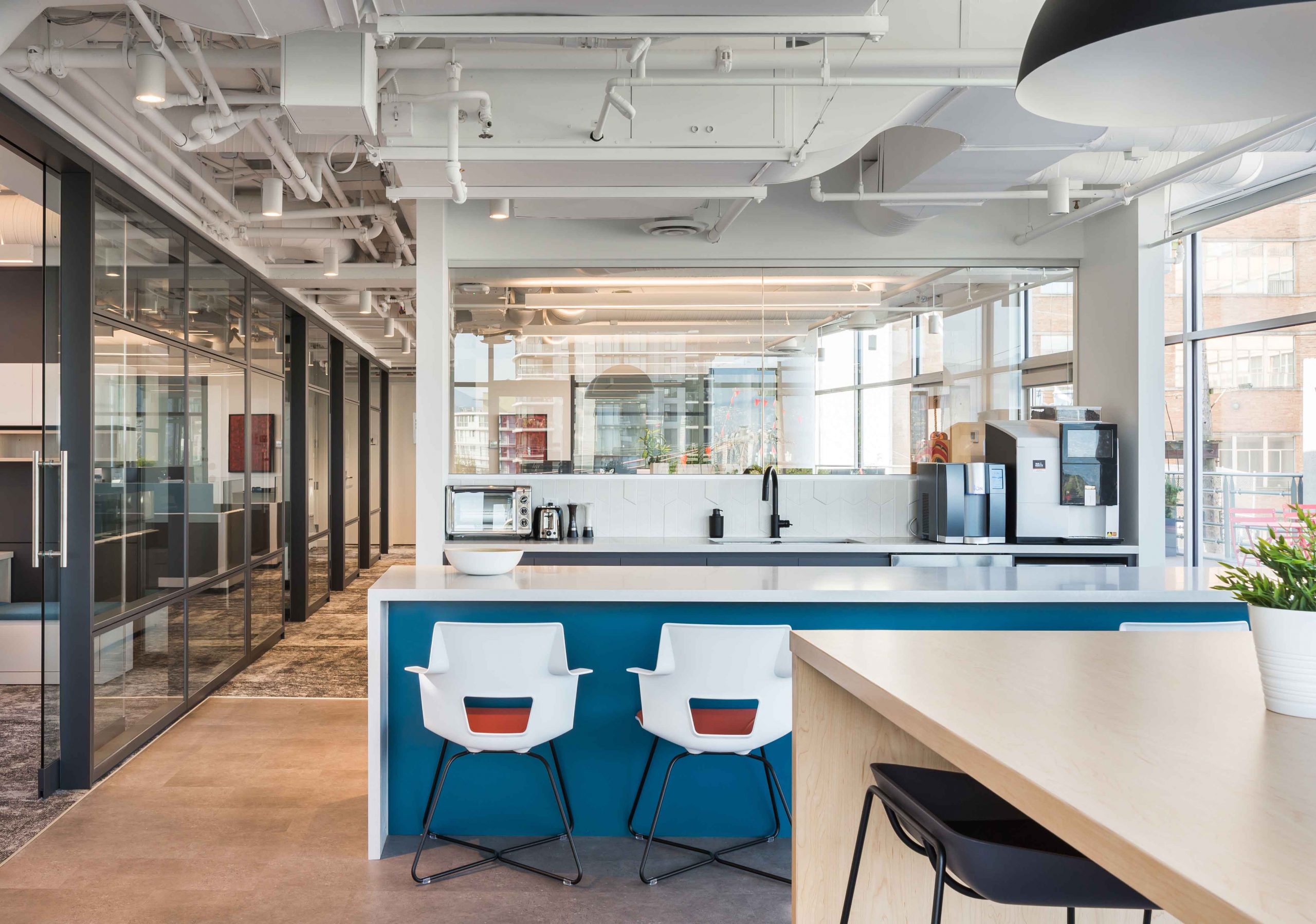 Pops of blue, green, and orange are featured strategically throughout the office creating bold and fun accents that give the space a sophisticated, yet comforting feel. The space has elegant contrast with bright white counters and walls and dark metals, and lighting features throughout. These elements all work towards Ivanhoe Cambridge's goal of a sophisticated atmosphere and leave you feeling inspired and ready to thrive in the workplace.