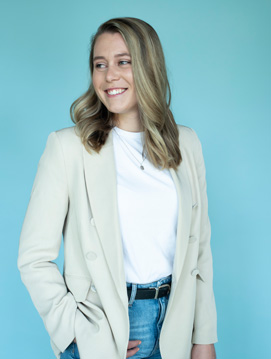 SAMANTHA CHARLTON
Marketing Manager
Samantha is one of the main points of contact for all marketing deliverables. Managing proposals, presentations and SGH's internal and external presence, Samantha creates and ensures all timelines and deadlines are met. Her strenths in organization and creative thinking position her as a strong leader at SGH.
 samantha@sghdp.com  416-360-0488 ext. 228
Passion
I love having the opportunity to tell a story through some form of creative outlet. Ever since I was young, visual and graphic art has always been something I have been drawn to. Whether it be through pencil to paper, or computer to print, I love being able to flex the creative side of my brain. I am happy I have been able to transform this passion into a portion of my career.