"SGH's focus is on people first"! We continue to work closely with our clients to help navigate evolving regulations surrounding COVID-19 in preparation for the gradual return to workplace. As we transform through this experience together, an accelerated shift in how we connect, collaborate, while staying safe is in motion. Our approach is human centered, with the goal to create positive, welcoming, and effective environments. We partner with you to "envision" all the possibilities that will inform our workplaces of the future.
"the new normal includes people"
– SGH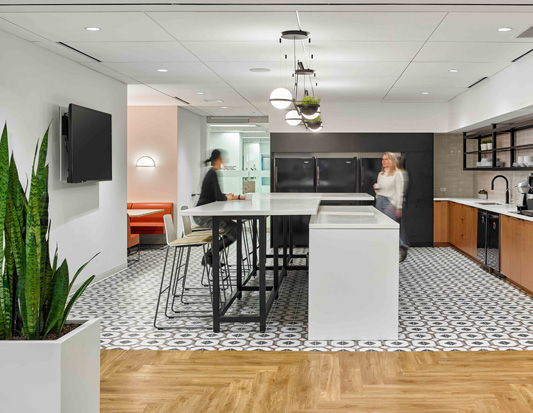 SGH offers strategic problem-solving solutions that provide an immediate, balanced design approach to getting your people back to the office. We are specialists in workplace design and continue to educate ourselves and our staff on the necessary requirements to allow for a safe entry into the workplace. Each organization has unique goals, however, what we can all agree on is that creating workspaces that allow people to be at their best and feel part of something important is incredibly valuable.
Specialist in workplace design.
SGH has over three decades design experience and have witnessed many shifts in workplace culture. Putting people first continues to be our focus as we move through this unprecedented global shift. We are working safely and taking all required precautions while following the guidelines outlined by the health officials and our government. We are confident in our team's ability to navigate, adjust and follow protocol as required.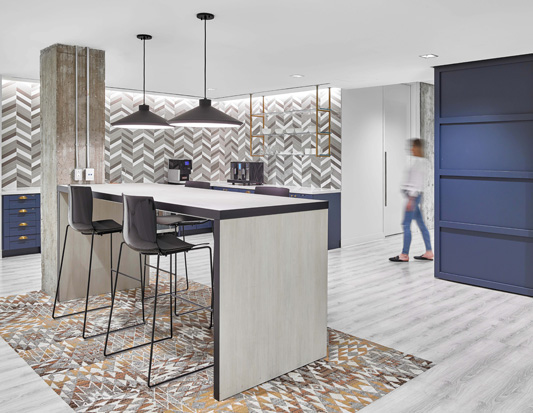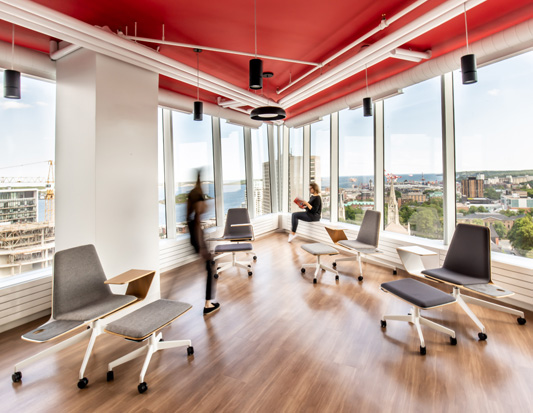 Always thinking ahead, SGH is working hard to visualize the future of workplace. We understand the impact of recent events will have both reactionary short term and transformative long-term effects. A move towards mobility, flexibility and being adaptive was already well underway, the sudden shift to this change globally is new and brings with it a world of possibility. We do not have all the answers but through deep and thorough research, listening and our extensive design experience, we continue to partner with our clients and organizations to envision the future.