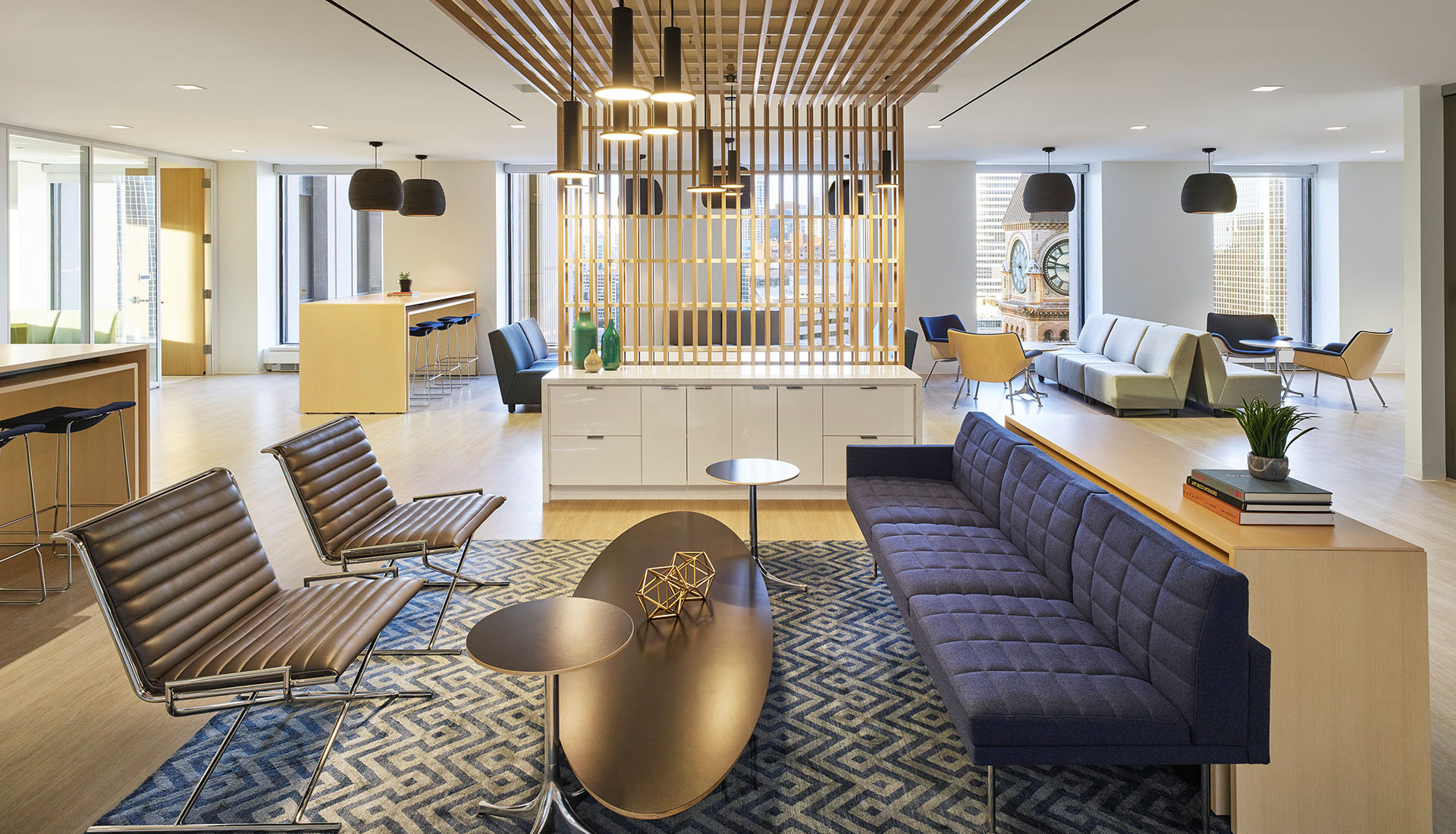 For over 30 years SGH has been delivering transformative business environments and unparalleled service. The corporate interior design studio of 25 talented designers is ideally sized to respond to projects of all scales and complexities. A hallmark of SGH work is the level of personal attention and involvement of the leadership team in all projects. Clients value the agility of the SGH design team and their ability to respond to schedule and budget challenges with fresh and innovative solutions.
With offices in Toronto, Vancouver and Halifax, SGH specializes in "Workplace Design Solutions" and have grown our national portfolio. Our studio is well versed and trained in international trends and is able to incorporate that knowledge into our design development. Our studio is based on innovative thinking, collaborative approaches supported by an open environment allowing creativity to reach its highest levels. All under one central umbrella, we are developing and building solutions with strong branded identities for our clients.
The three offices position SGH to service clients efficiently from coast to coast.
we create environments
where people do their
best work