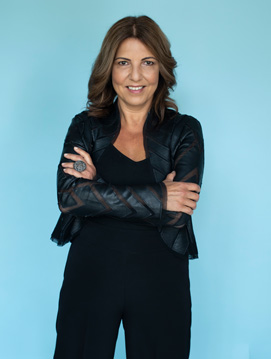 MONIKA SARKISIAN
Partner
OCAD, ARIDO, NCIDQ, IDC, IDIBC
Monika has been working in the corporate design field since 1993. She joined SGH in 1996; became a Principal in 2004, and a Partner in 2009.
As Partner in charge of Design, Quality Management and Relocation Strategies, Monika excels in real estate analysis and strategic guidance, as well as providing design leadership for the firm. Monika is also responsible for the oversight our office in Vancouver.
 monika@sghdp.com  416-360-0488 ext. 224
Passion:
I am passionate about searching for that 'fun' factor, the idea, the base that everything stands on. The creative thinking process gives meaning to deliver the guiding principles and enables the solution. I love to hear what your story is, really listen and understand the meaning. Knowing what matters and to always work together, I am looking to create the best possible results.