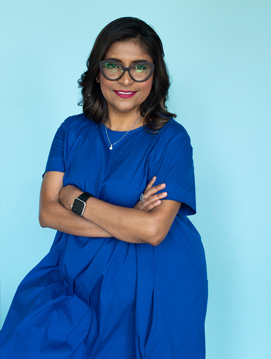 DANA MORALES
Studio Lead, Workplace + Design
ARIDO Intern, LEED AP, OAA Intern, TSA, RAIC
Job Description:
Dana has over 20 years of experience in architecture and interior design. She holds her Bachelor of Architecture, LEED AP, ARIDO Intern and OAA Intern. Dana has extensive experience with directing and overseeing a team with a focus on corporate and workplace projects.
Passion:
With over 20 years of experience in both Architecture and Interior Design, I like to think of myself as a researcher. I enjoy learning, reading, investigating. This is a cornerstone to my design approach as thru my experience I have learned the importance of learning of our client's aspirations, culture and ideology. I approach each project with curiosity and truly marvel on what each project and experience has taught me.