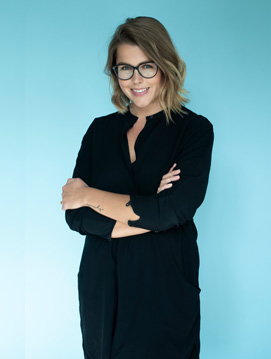 KRYSIA GORGOLEWSKA
Director of Operations, Halifax
ARIDO, NCIDQ, WELL AP
Krysia is our Director of Operations out of our Halifax office. She has a range of experience which includes space planning, project management, material selection, concept rendering, concept development, preparation of contract documents, and on site management move coordination. Her problem solving and organizational skills makes Krysia a great asset to our team and to each project she undertakes.
 krysia@sghdp.com  902-497-4370
Passion
Lego was my favourite toy to play with as a child – the imagination and creativity of making a space, shape or object filled may hours of my childhood in rural England. With a family history rich in architecture and construction it was inevitable for me to become passionate about design and pursue a career in interior design. Traveling and learning about the different cultures and countries of the world inspires me and I take away ideas in order to apply them on the projects I work on. What excites me the most in projects is the predesign, visioning and programming phases where I strive to put myself in your companies shoes to understand the nuances of how the office is run, and will be run in the future. With a solid foundation we are able to then create a space which will exceed your needs and strengthen your business. I'm happy when I walk through the space and what I see built is what I saw at the beginning, in my imagination.