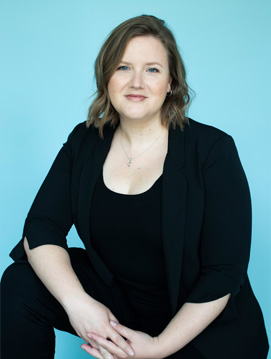 CHRISTINE THORNTON
Team Leader + BCIN Specialist
BCIN
Christine is a results-focused, accomplished and dedicated design professional with over twelve years experience in the interior design and architecture industries. She specializes in corporate interior space planning and design, working on a multitude of projects simultaneously and managing a design team. Christine cultivates client loyalty through delivering exceptional client service, and surpassing high client expectations for continual project successes.
 christine@sghdp.com  416-360-0488 ext. 297
Passion
I love fostering two things – long term relationships with clients and cats. These relationships are built on trust and drive me to excel.
I provide attention to the details when working with the team to implement the design vision. The construction phase of your project is where I thrive and I believe all surprises are just opportunities for design success. I deliver each project with the clients' best interests in mind. There's nothing better than a job well done – except a good cat meme, of course.